Actress Marisol Nichols' life reads just like a Hollywood script. 
Many don't know this, but the Riverdale star has been working undercover with the FBI for the past six years in an attempt to hunt down child sex predators both in the US and around the globe.
Actress by day, vigilante by night — it's the stuff network executives dream of, right? Well, the folks over at Sony Pictures Television agree. According to Deadline, the studio has just announced plans to turn Nichols' story into a TV series.
So just how did the 46-year-old actress get caught up in the world of crime fighting? Let's investigate.
Who is Marisol Nichols?
Marisol Nichols is an actress known for her work in the hit series Riverdale. She has starred on the Netflix show since 2017, playing Hermione Lodge, the wife of Mark Consuelos' character, Hiram Lodge, and the mother of one of the main characters, Veronica Lodge (played by Camila Mendes). 
A veteran in Hollywood for more than two decades, Nichols has also had regular roles on shows such as 24, Cold Case, NCIS: Naval Criminal Investigative Service and Criminal Minds — all notably crime dramas. Are we sensing a theme here? 
Did Marisol Nichols leave Riverdale?
In February 2020, it was announced Nichols would not return for Riverdale's upcoming Season 5, but it appears the actress has a change of heart. 
"I had a very long talk with Roberto Aguirre-Sacasa, our creator and showrunner of Riverdale. And I'm proud to announce that not only will Hermoine be back for Season 5, but she will be back stronger and better than ever!" Nichols told celebrity news site Access in June. "So I'm really excited in telling her story and that side of her."
The show had currently stopped filming amid the coronavirus pandemic, but according to co-star Lili Reinhart, filming will resume in Canada this month after the cast and crew complete the mandatory 14-day quarantine period.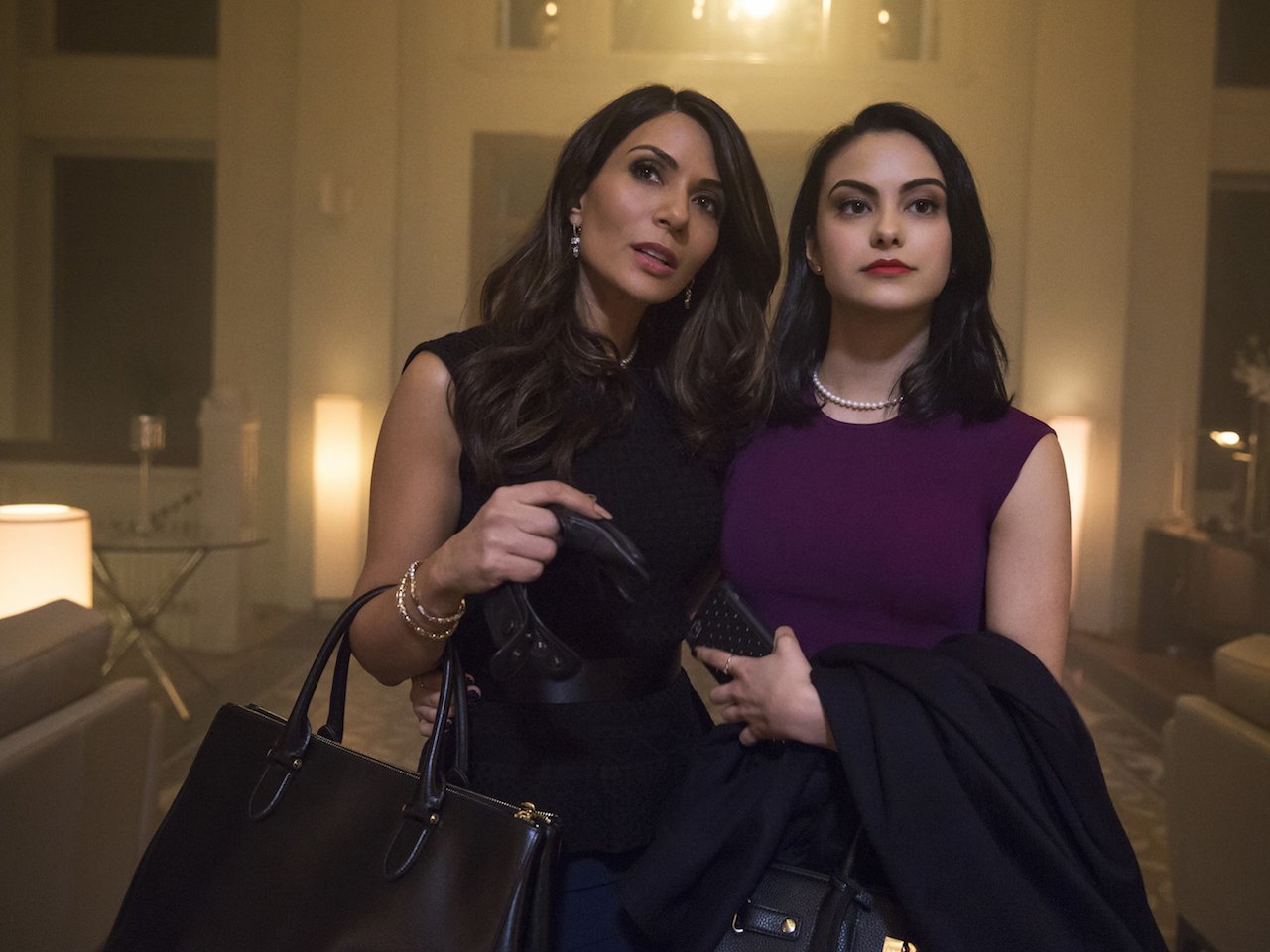 What do we know about the TV show based on Marisol Nichols' life?
The rights to Marisol Nichols' story has been picked up by Sony Pictures Television, Deadline announced on August 31.
The tale of the actress-turned-vigilante will be adapted for the small screen, with Nichols tipped to come on board to star and executive producer the yet-untitled project.
The series is currently in the early stages of development.
"To say I am beyond excited about this upcoming project is a huge understatement," she said on Instagram when the news was made public. "A blend of two of my passions rolled into one. Truly, a dream come true." 
https://www.instagram.com/p/CEkZfRcgYT_/
How did Marisol Nichols get involved in the fight against child sex predators?
Marisol Nichols' fight against child sex predators first made headlines in April 2020. The actress' campaign was the subject of a US Marie Claire article titled, 'The Hollywood Vigilante'.
It was revealed in the article that Nichols has played many roles in trying to lure in a child predator. In the stings, the actress would pose as either a parent pimping out their child or as a child trying to "bait" would-be predators. 
Along with her FBI work, Nichols has worked alongside local police departments in the US and members of Operation Underground Railroad, a non-profit organisation that assists in the rescue of human trafficking and sex trafficking victims.
While playing roles in various cop dramas, Nichols told Marie Claire that she would often go on ride-alongs with homicide and narcotics detectives as part of her research. And when her career stalled in 2012, it was the perfect opportunity to get more involved in the fight.
"It gave me mad respect for these guys," she said of detectives. "It sparked my interest in the trafficking world, realising and really being on the other side of the underbelly of society."
In same interview, Nichols said her own experience with sexual abuse inspired her involvement. The actress revealed she was raped at just 11-year-old and says the ordeal was her "worst nightmare". 
"It changed the entire trajectory of my life in a day," she said.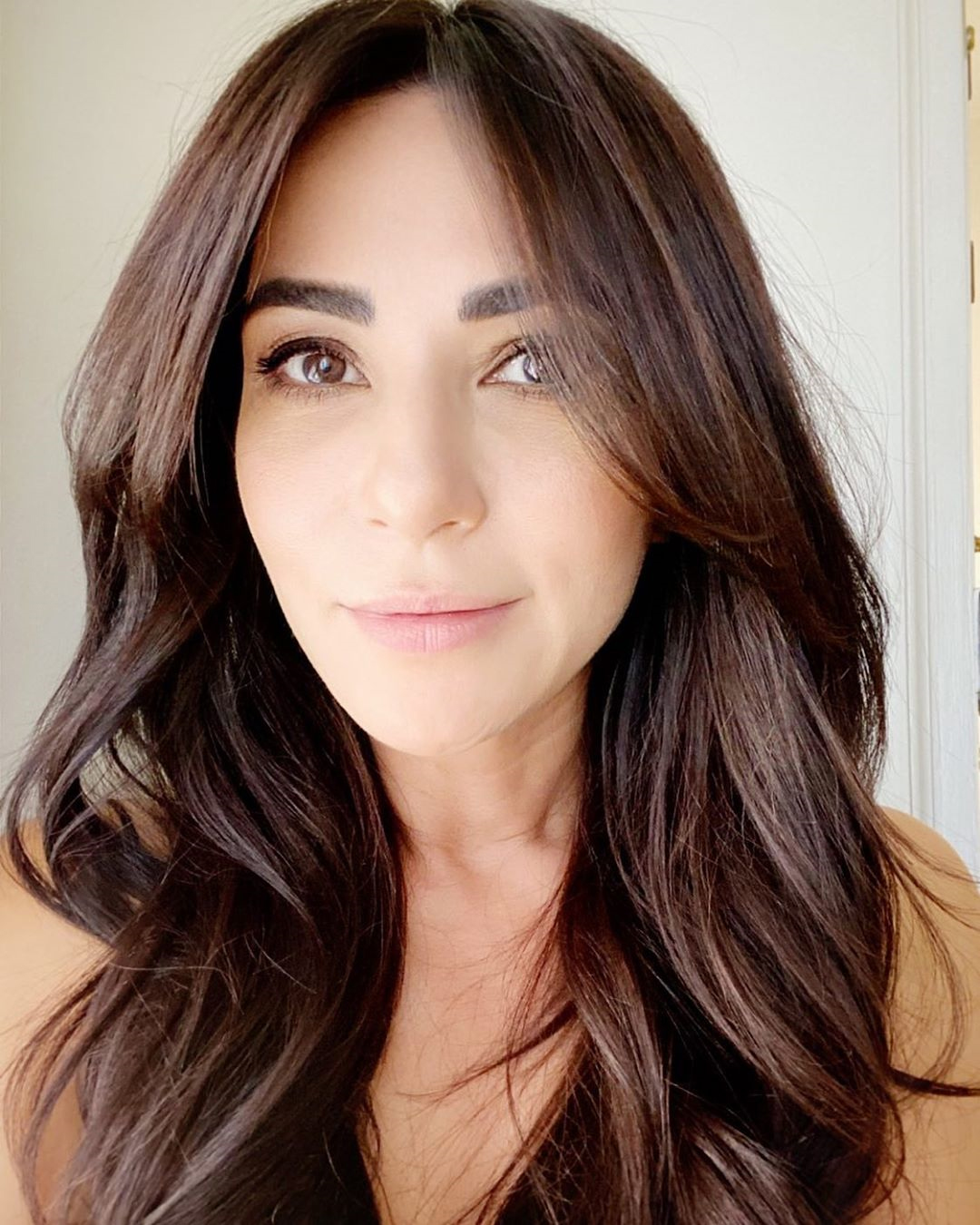 What is Marisol Nichols' net worth?
The actress has worked consistently in Hollywood since 1996. She is currently worth US$3 million (approx. $4 million). 
What is Marisol Nichols' background? 
Marisol Nichols was born and raised in Illinois. Her mother is American, with Mexican roots, while her biological father is of Russian/Hungarian descent. Her parents are no longer together and she and her two younger brothers grew up with their mother and stepdad in Naperville, Illinois. 
Who is Marisol Nichols' partner?
The actress was married to director Taron Lexton for 10 years up until their split in 2016. She would later filed for divorce in 2018. 
The former couple were married in April 2008 at the Church of Scientology's Celebrity Centre in LA. Months later, they welcomed their only child together, a daughter named Rain, now 11.
"Right now I kind of feel like that, like there is a new beginning, a new start, a new chapter in your life," Nichols said at an event in LA in 2019. 
"I don't mind starting over, I don't mind starting new things. I think it's exciting, it's another opportunity. That's how I look at it."