Bindi Irwin has shared the life-changing journal entries she penned at age eight, following the death of her father Steve Irwin.
The wildlife warrior, 23, spoke about grief and loss in a poignant interview with the podcast What About Death and revealed the words she wrote that helped her move on.
While remembering the grief-stricken weeks and months after her father's shock death in 2006, Bindi eventually realised her Crocodile Hunter dad "wouldn't want me to be sad every single day".
READ MORE: Betty White reveals the secret to a long life in interview about her 100th birthday
READ MORE: Hugh Jackman has tested positive for COVID-19 as performances of his Broadway musical are cancelled
"I remember thinking, this emotion is going to shape me; this is going to be a real turning point on how I continue on with the rest of my life and I want to be strong for my family," Bindi revealed.
"One day — I wrote it in my journal, actually — I was like, 'this is it; I am choosing not to wallow in sadness anymore. I am choosing to find the strength that Dad had and continue on."
Bindi said she found strength in remembering her father's joyful perspective on life and resolved to live the way her beloved dad had lived.
"Where there is great loss, you still have to find joy, that's what they would want for you as well," she explained.
READ MORE: Don't Look Up is a scarily perfect satire of how the world would react to a deadly comet
"Dad wouldn't want me to be sad every single day; he would want me to find joy in life and he would want me to find happiness in every day and that's what I've chosen to do.
"I choose to believe that Dad is with me every day and I find great comfort in that."
After Steve died, age 44, after a stingray barbed his chest, Bindi says it was the "hardest thing" her family had ever gone through.
Despite this, Bindi recalled the outpouring of love and support from people in Australia and beyond helped her brother Robert, 18, mum Terri, 57, and herself to see the light amongst the darkness.
"When Dad passed away, we were overwhelmed by the amount of love and support that we received," she said.
"We had no idea how many lives Dad touched through his conservation work; I know for a fact that Dad had no idea."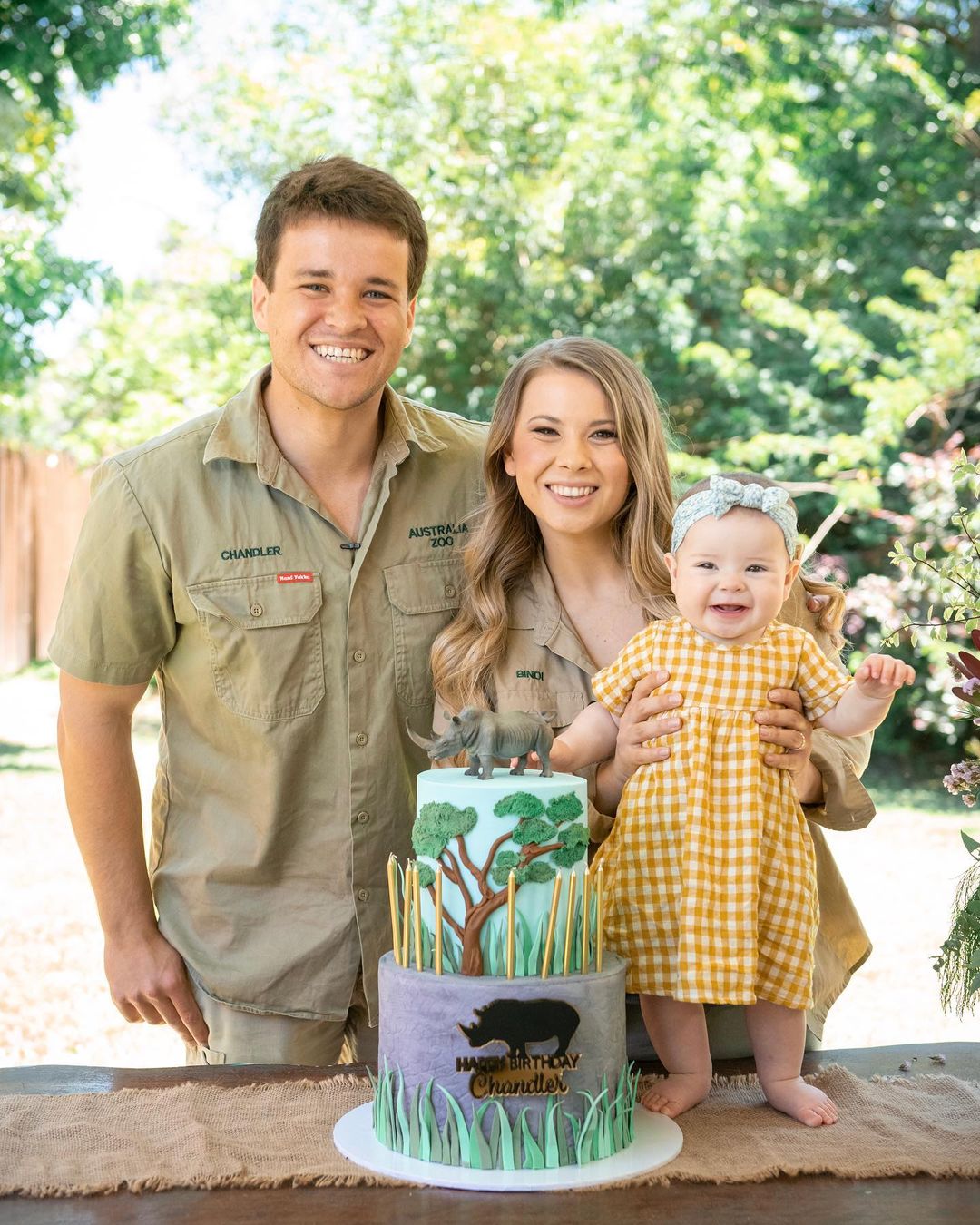 READ MORE: Dwayne 'The Rock' Johnson surprises his mum with a car for Christmas
Bindi added: "And it wasn't until he passed away that we were hit with this wave — this tsunami of love and kindness and people sharing their own stories and telling us about how that affected their lives."
Bindi welcomed her daughter, Grace Warrior Irwin Powell, on March 24 with husband Chandler Powell.
Speaking about becoming a mother on the podcast, Bindi said she hopes she can raise her daughter with an understanding and appreciation of life and death.
"I want to make sure that Grace has an understanding of life and death from an early age, because that is something that my parents shared with me and I have always been very, very grateful that they did," Bindi said.
"Because throughout our lives we have lost many, many animals and quite a few family members as well. Our lives have been brushed with a lot of death."
For a daily dose of 9Honey, subscribe to our newsletter here