Let's face it: Ever since Elliot Stabler left Law and Order: SVU in 2011, the show really hasn't been the same. We've still got Olivia Benson, of course, but the chemistry between these two was one of the best parts of the show.
But Stabler fans needn't be sad for much longer — he's coming back to the world of Law and Order! Christopher Meloni is set to reprise his role as Elliot Stabler in a new spin-off, and here's everything we know about it.
Has filming begun on the Law and Order spin-off series?
Though filming was delayed for the show thanks to the coronavirus pandemic, it seems like the actors have finally begun shooting scenes together. On January 15th, Chris Meloni shared a cute behind-the-scenes snap of him and Mariska Hargitay on set.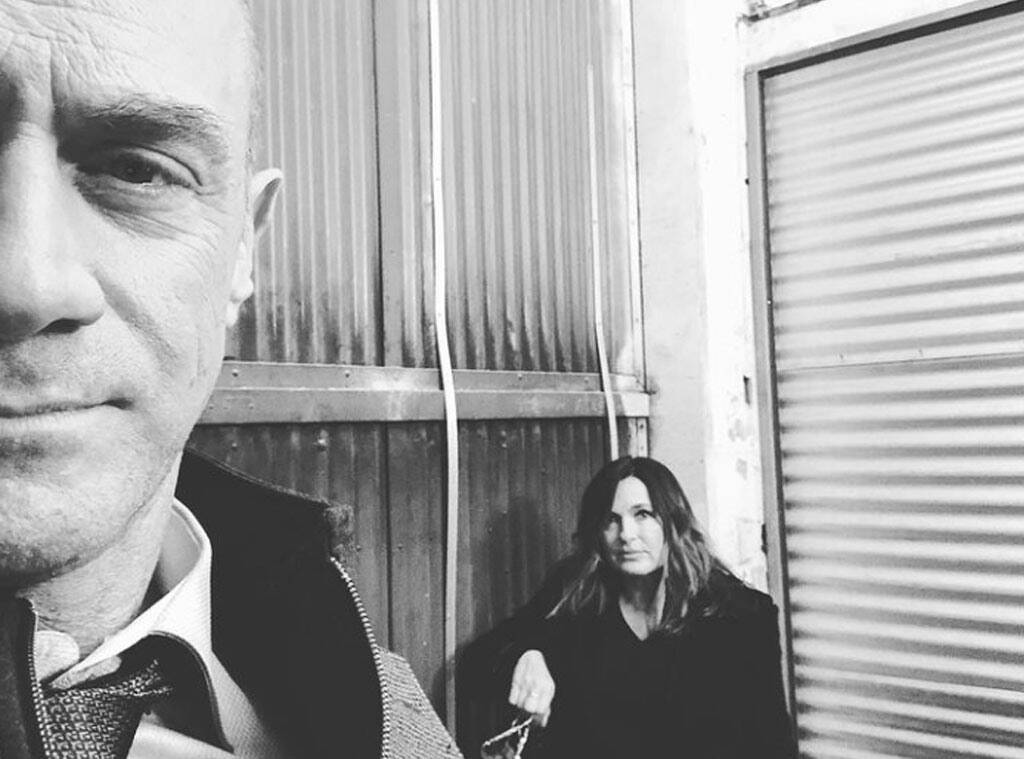 "We are a little bit closer," he captioned the snap.
On December 3, the programme's showrunner Warren Leight tweeted a photo from a virtual table read, in which Meloni could be seen with the rest of the SVU series regulars Mariska Hargitay, Ice-T, Peter Scanavino, Kelli Giddish and Jamie Gray Hyder.
https://twitter.com/warrenleightTV/status/1334285922255450114
Then, on December 9, Meloni alluded to being back on set when he shared a photo of himself rocking his character Elliot Stabler's famed United States Marine Corps tattoo. 
"#firstdayofschool," the actor captioned the snap on Instagram. 
https://www.instagram.com/p/CIjpMSLgdSX/
Is Elliot Stabler coming back to SVU?
Unfortunately, he's not coming back to the original show, but is instead being given his own spin-off called Law and Order: Organized Crime. We know that the creator Dick Wolf loves to do cross-over episodes, so there's a high chance that we may see Stabler back with his SVU crew.
Why did Stabler leave SVU?
Eliot Stabler's last episode was the finale of Season 12. Meloni left the show abruptly due to a rumoured contract dispute, so Stabler didn't get a proper farewell episode. His absence was addressed in the Season 13 premiere, where it was stated that Stabler had retired from the police force.
What's Elliot Stabler's new show about?
The show follows Stabler as the head of the NYPD organised crime unit. A synopsis for the show reveals that after retiring from the police, he suffered an intense personal loss. Maybe this motivates him to battle the organised crime in New York City? Maybe he's asked to come back to the force because of an old case?
A synopsis released about the show doesn't reveal too much: "Stabler's journey to find absolution and rebuild his life, while leading a new elite task force that is taking apart the city's most powerful criminal syndicates one by one."
Is it just us or does that make it sound like he's Batman?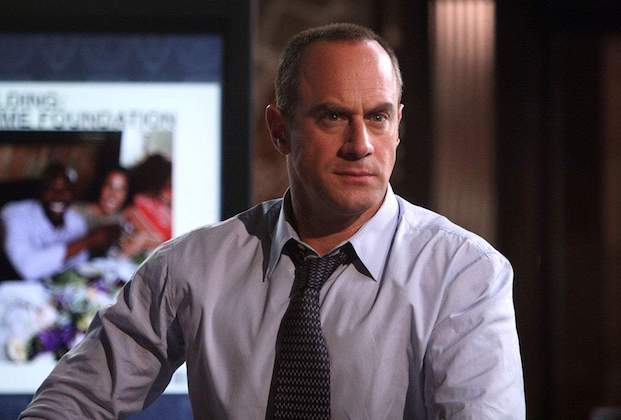 The main thing we know about Stabler from watching him for 12 seasons on SVU is that he tends to get way too personally involved in cases. He's a family man, and often complicated investigations by getting way too invested. It's safe to assume he'll do the same during his stint at organised crime.
Will Olivia Benson and Elliot Stabler be reunited?
We don't know anything for sure yet, but there are a lot of whispers that Stabler's new role will be introduced in the first episode of Season 22 of SVU. The two shows are set to premiere sequentially on the same night, so it sounds like he'll pop up on SVU, reunite with the gang, and then lead into his own spin-off show.
Plus, on July 19, Hargitay and Meloni caught up and posted an adorable selfie.
"It's on," Hargitay captioned the Instagram photo of the duo, which either confirms that Hargitay will somehow have involvement in the new spin off or simply proves that she and Meloni are just good mates.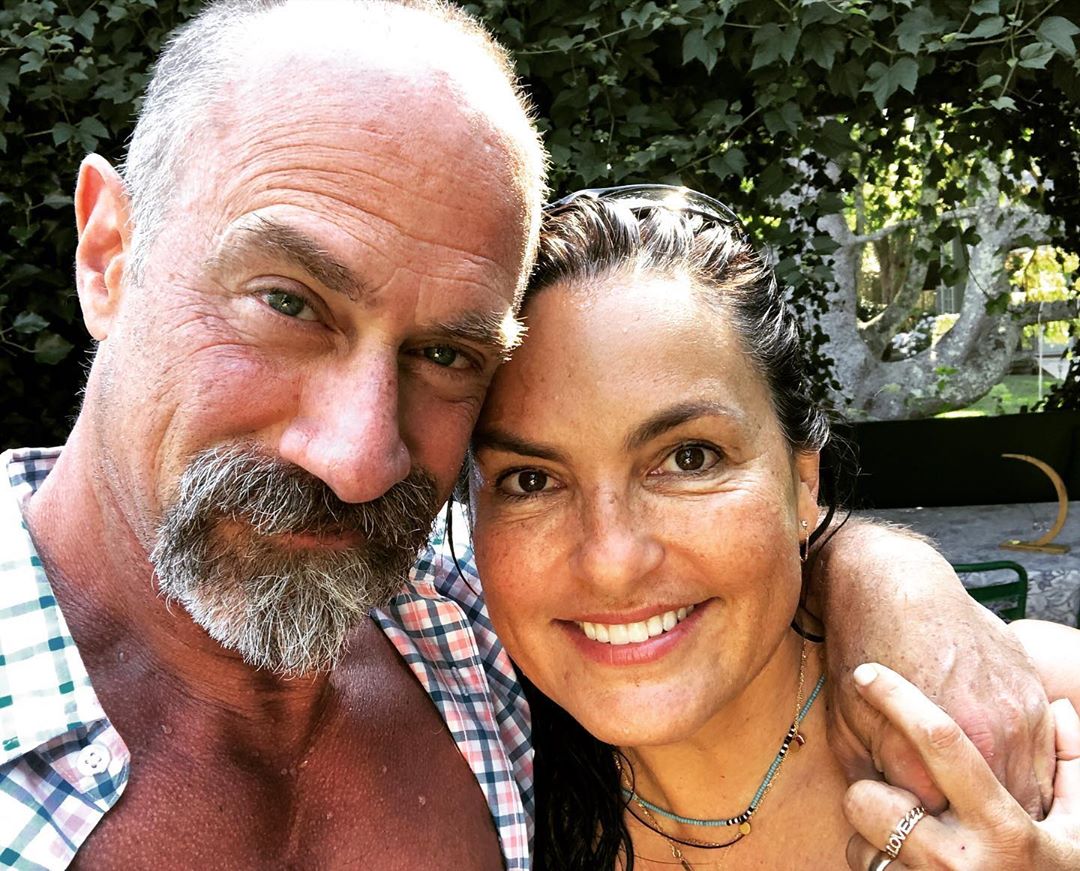 On July 30, Meloni opened up about their reunion.
"She has some digs out in the country there, so I was out there visiting and doing other stuff and I thought, 'Why not just drop by for a spot of tea?'" he said during an appearance on SiriusXM's The Jess Cagle Show on July 28 (US time). "So that's what we did. We broke bread, we had some laughs. You know, we can be away from each other for two years and we just pick up where we left off — just breaking each other's chops and having our own language and reminiscing.
"It's a good friend… and it's a nice place to be with her."
When does the new Elliot Stabler Law and Order show air?
Organized Crime was meant to hit our TV screens in September, and it's slated to have 13 episodes in the first season.
Meloni recently addressed the delay in production during an appearance on SiriusXM's The Jess Cagle Show.
"We're in the middle of a pandemic production. You know, everything is just insane," he said. "You get new edicts out of New York City and New York state, and for good reason. And then you get new rules and regulations coming out of Universal, and then from the unions. You have to service a lot of masters right now, just to make sure everybody is safe, right? What's the new norm for shooting?"
"So that is the long way of saying the writers are breaking rocks, trying to figure out the arc of the story, who the characters are and how they interact, and I have yet to see a script," he said, jokingly adding, "I'm working on my tan, okay?"
Wait, how many Law and Order shows are there?!
Currently, SVU is the only Law and Order show airing on TV: the original show ended in 2010 after 20 seasons. SVU is about to premiere its 22nd season in September.
There have been six Law and Order shows. The other four were Criminal Intent, Trial By Jury, LA, and True Crime.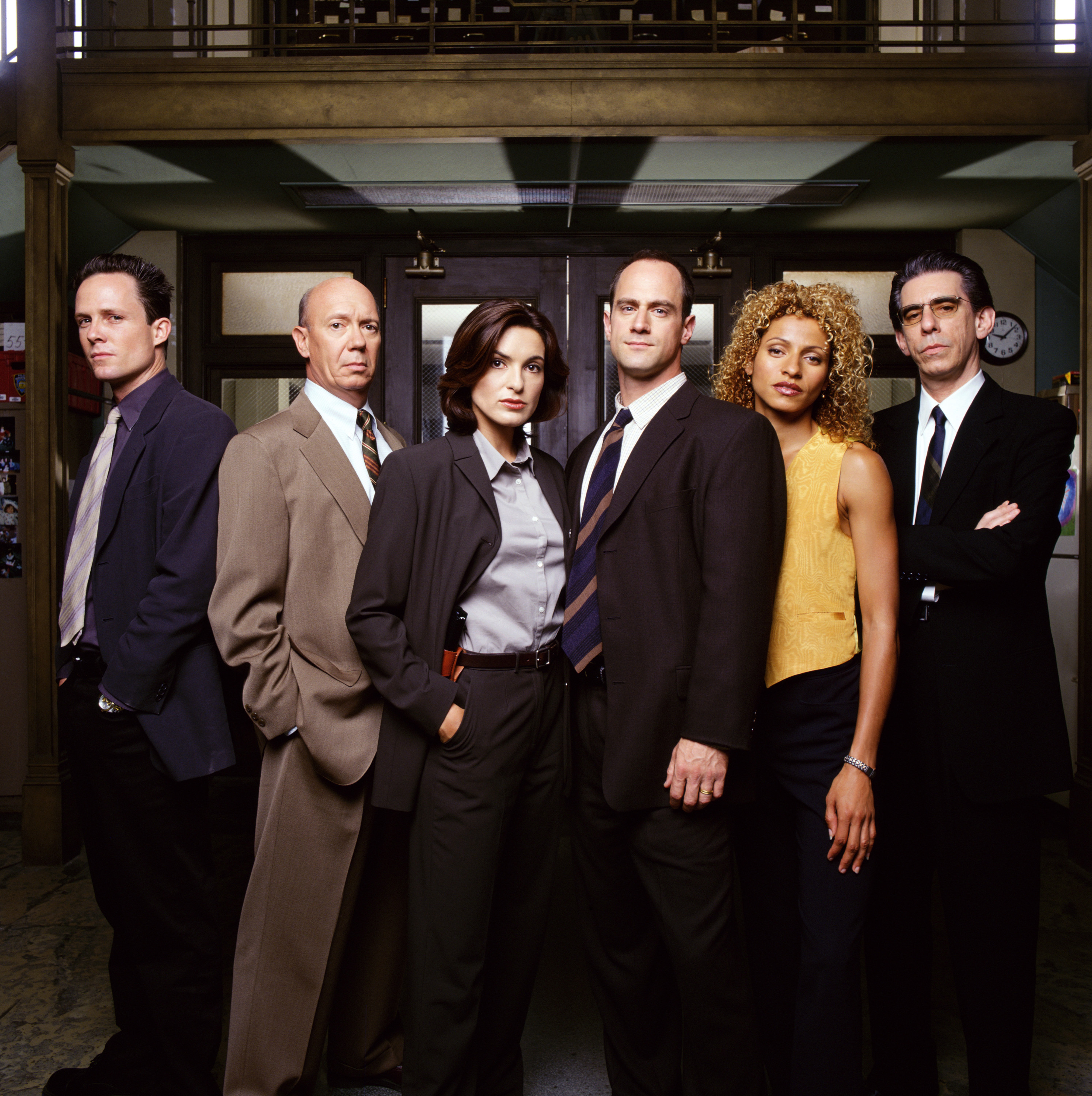 Two new spin-offs are currently in the works: Organized Crime and Hate Crimes. The latter was set to air in 2019 but has been pushed back and is likely to be available only on streaming services rather than regular TV because of language concerns.
How has the Black Lives Matter movement impacted Law and Order?
SVU is known for taking real-life headlines and making them into storylines on the show. A producer for SVU has said that the death of George Floyd will pop up in a future episode as a way to condemn police brutality.
"There are ways, we will find our way in to tell the story," Warren Leight said. "Presumably our cops will still be trying to do the right thing but it's going to be harder for them and they're going to understand why it's hard for them."
The chairman of NBC, Paul Telegdy, has said the network is taking time to review the content and tone of their police shows. "The events of this year have allowed us the time to take pause, examine our business with a new lens and take some immediate action."
Because all production has been halted due to COVID-19, it's given the showrunners a "chance to enrich their team with an additional diverse writer at any level." While Telegdy admits that it's "not the solution by any means, but it is something we can do right now to take a positive step".