Former Mickey Mouse Club star Tiffini Hale has died, age 46, after suffering a cardiac arrest that left the actress fighting for her life in a coma.
The Disney star — who was a member of The All-New Mickey Mouse Club on Disney Channel in the 1990s — died on Christmas Day, her former castmates confirmed.
Hale was remembered as a "fun loving spirit" in an emotional tribute posted to social media.
READ MORE: The Kardashian family pay tribute to 'murdered' manager Angela Kukawski: 'She was truly the best'
https://www.instagram.com/p/CYHZHkQPv4_/
READ MORE: Girls Aloud singer Sarah Harding's father breaks silence after first Christmas following her death
"It is with the heaviest of broken hearts that we share the sad news of the passing of our beloved sister, Tiffini Talia Hale," Hale's Disney co-stars Deedee Magno Hall and Chasen Hampton posted on their Instagram pages.
"Early this month, she suffered a cardiac arrest that resulted in her being left in a coma. After many prayers and with her family by her side, our dearest Tiff took her last breath Christmas morning.
"She is now resting peacefully. Tiffini's family has kindly asked that their privacy be respected as they take this time to grieve."
READ MORE: Nicole Kidman calls out journalist for 'sexist' question about ex Tom Cruise
The message continued: "Tiffini's mother Nancy and sister Tanya send their love to all, as well as many thanks for such kind support through the years."
"On behalf of Tiffini's family, and her Party and MMC brothers and sisters, we want to thank all of you for the love and well wishes you have expressed for our dear Tiffini."
Hale starred in the All-New Mickey Mouse Club from its 1989 debut and went on to appear on the Disney series The Party until it ended in 1995.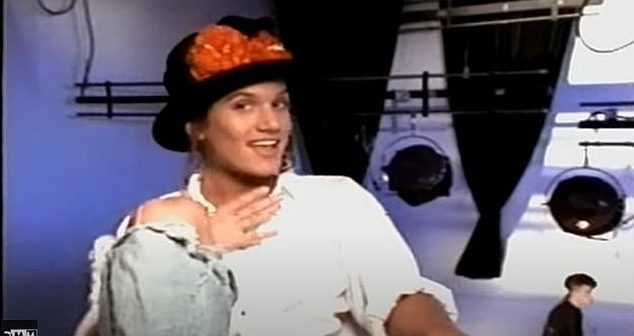 READ MORE: Dwayne 'The Rock' Johnson blasts Vin Diesel as 'manipulative' after vowing he would never re-join the Fast & Furious franchise
The actress appeared alongside Mickey Mouse Club alums Britney Spears, Christina Aguilera, Ryan Gosling and Justin Timberlake.
After retiring from Disney, Hale stopped performing and her last TV credits were in the early 1990s.
For a daily dose of 9Honey, subscribe to our newsletter here