A former contestant from the reality show America's Next Top Model has come forward accusing host Tyra Banks of treating her terribly while she was on the show.
Lisa D'Amato, who was on the show's sixth cycle, claims that Banks and crew members would "poke me and use my childhood trauma against me, day in and day out".
She clarified this 'trauma' with on-screen text saying "sexual, physical, and mental abuse".
"It was just so f—-d up, and it broke my heart. Like, how could you do that?," she says through tears.
"I don't know how you sleep at night," she continued, addressing Banks. "You, Tyra, you knew very well the horrible trauma that my mom inflicted on me, and you also talk so much about how you wouldn't be where you are without your mother and how powerful she is. So knowing that, you still did that to me and continued to do it to other girls, even after I spoke publicly about it."
D'Amato says she previously spoke about this alleged mistreatment during a 2006 episode of E! True Hollywood Story, even though it breached her contract as a former contestant on the show.
https://www.instagram.com/tv/CKnDJVfhIS8/?utm_source=ig_embed
"I did it knowing that it was a breach of contract, still, because I felt like it was my duty to warn other girls that were going to audition for America's Next Top Model to know that what you guys do," she said on Instagram.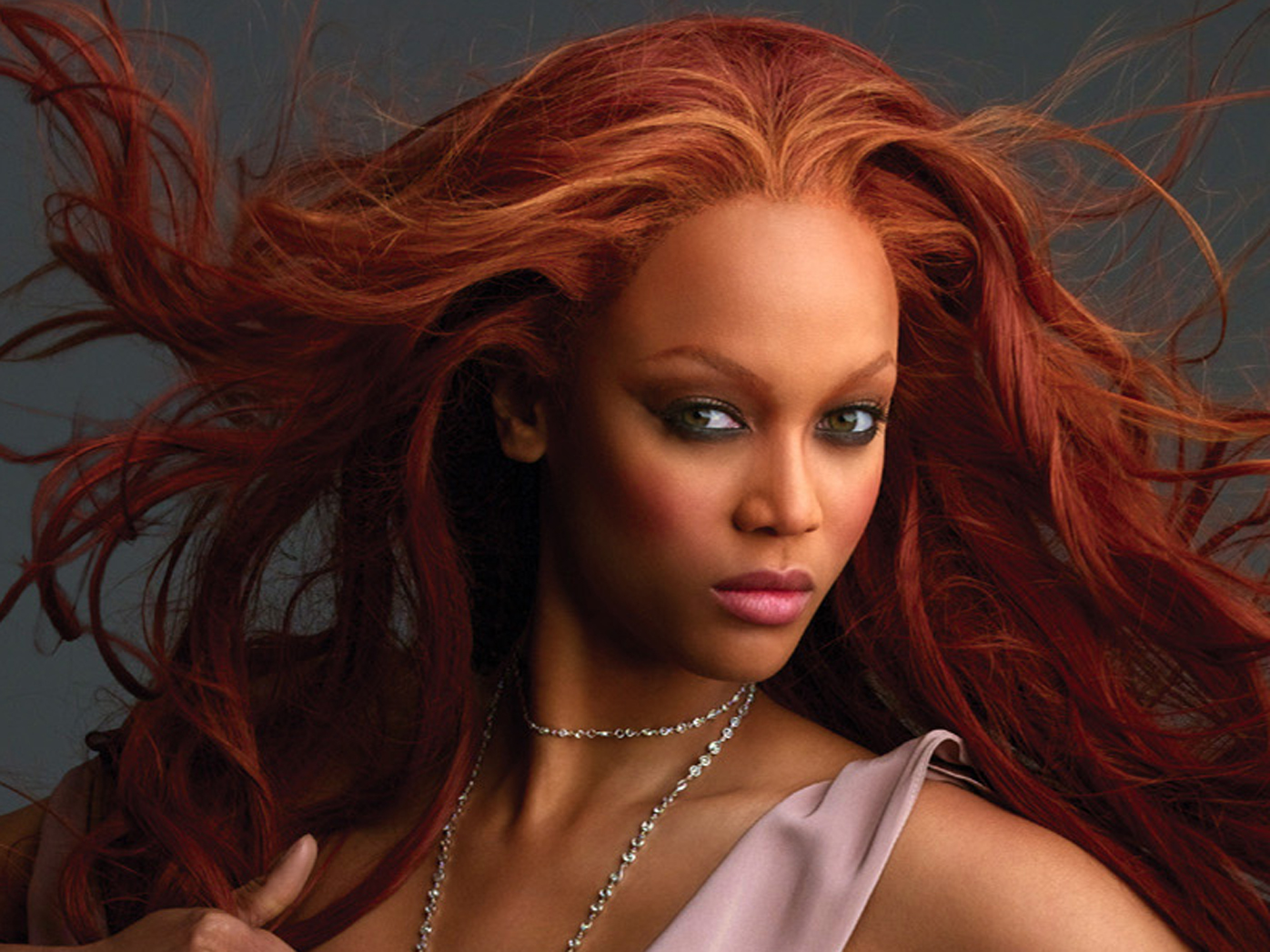 "How do you sleep at night?" she asked. "How do you sleep at night knowing that you're torturing and poking at people's, girls' childhood traumas for your own profit?"
In her video, D'Amato included footage of former contestants Jeana Turner and Angelea Preston who speaking out about ANTM and Banks.
"It's insane, the amount of bulls–t that me and the other girls went through," Angelea said in a video interview with the Daily Mail. "There are times when we didn't get fed. We had to film straight through, 15, 18 hours without eating."
Last year, after a compilation of clips of Banks treating models cruelly on the show went viral, the supermodel addressed her bad behaviour. "Looking back, those were some really off choices. Appreciate your honest feedback," she tweeted.
https://twitter.com/tyrabanks/status/1258913638330462208?ref_src=twsrc{4fa4da6f3c1981a5931260717d32c0094736b58085ccaeb4a35ec1939b26e446}5Etfw{4fa4da6f3c1981a5931260717d32c0094736b58085ccaeb4a35ec1939b26e446}7Ctwcamp{4fa4da6f3c1981a5931260717d32c0094736b58085ccaeb4a35ec1939b26e446}5Etweetembed{4fa4da6f3c1981a5931260717d32c0094736b58085ccaeb4a35ec1939b26e446}7Ctwterm{4fa4da6f3c1981a5931260717d32c0094736b58085ccaeb4a35ec1939b26e446}5E1258913638330462208{4fa4da6f3c1981a5931260717d32c0094736b58085ccaeb4a35ec1939b26e446}7Ctwgr{4fa4da6f3c1981a5931260717d32c0094736b58085ccaeb4a35ec1939b26e446}5E{4fa4da6f3c1981a5931260717d32c0094736b58085ccaeb4a35ec1939b26e446}7Ctwcon{4fa4da6f3c1981a5931260717d32c0094736b58085ccaeb4a35ec1939b26e446}5Es1_&ref_url=https{4fa4da6f3c1981a5931260717d32c0094736b58085ccaeb4a35ec1939b26e446}3A{4fa4da6f3c1981a5931260717d32c0094736b58085ccaeb4a35ec1939b26e446}2F{4fa4da6f3c1981a5931260717d32c0094736b58085ccaeb4a35ec1939b26e446}2Fwww.buzzfeed.com{4fa4da6f3c1981a5931260717d32c0094736b58085ccaeb4a35ec1939b26e446}2Fryanschocket2{4fa4da6f3c1981a5931260717d32c0094736b58085ccaeb4a35ec1939b26e446}2Fantm-lisa-damato-calls-out-tyra-banks
In an interview with E! News, Lisa criticised the way she was portrayed on cycle 5 of America's Next Top Model, which she said caused her to lose "a ton of work."
"They edited me on my original season as an alcoholic when in two months, I drank three to six nights out of two months," she said. "Then they blasted me on every single episode, which makes me look like an alcoholic. Now, was it smart for me to drink? Do I have to own that? I did drink. Sure. But you know what tipped me over the edge in some scenes when I'm drinking was that they were constantly mentally abusing me every single day."