The cast of Glee has reunited for a holiday charity event, to raise money in honour of their late co-star Naya Rivera.
They've created a GoFundMe campaign in her name, in support of Alexandria House, a nonprofit organisation in Los Angeles that provides safe housing for women and children.
"If you were lucky enough to know Naya, you know she threw some epic parties," the website's statement reads. "The best of them all was her annual Christmas party, which she dubbed Snixxmas. Snixxmas was like Naya herself… sparkling, fabulous and one hell of a good time!
"But it wasn't only glitz, glamour and gay apparel. Every holiday season, Naya found ways to give back. Recently, Naya began working with a local non-profit in Los Angeles called Alexandria House. She not only raised and contributed funds for them, but also volunteered her time and effort to the organisation."
Heather Morris, who played Rivera's girlfriend on Glee, shared an emotional message to social media urging fans to contribute to the charity.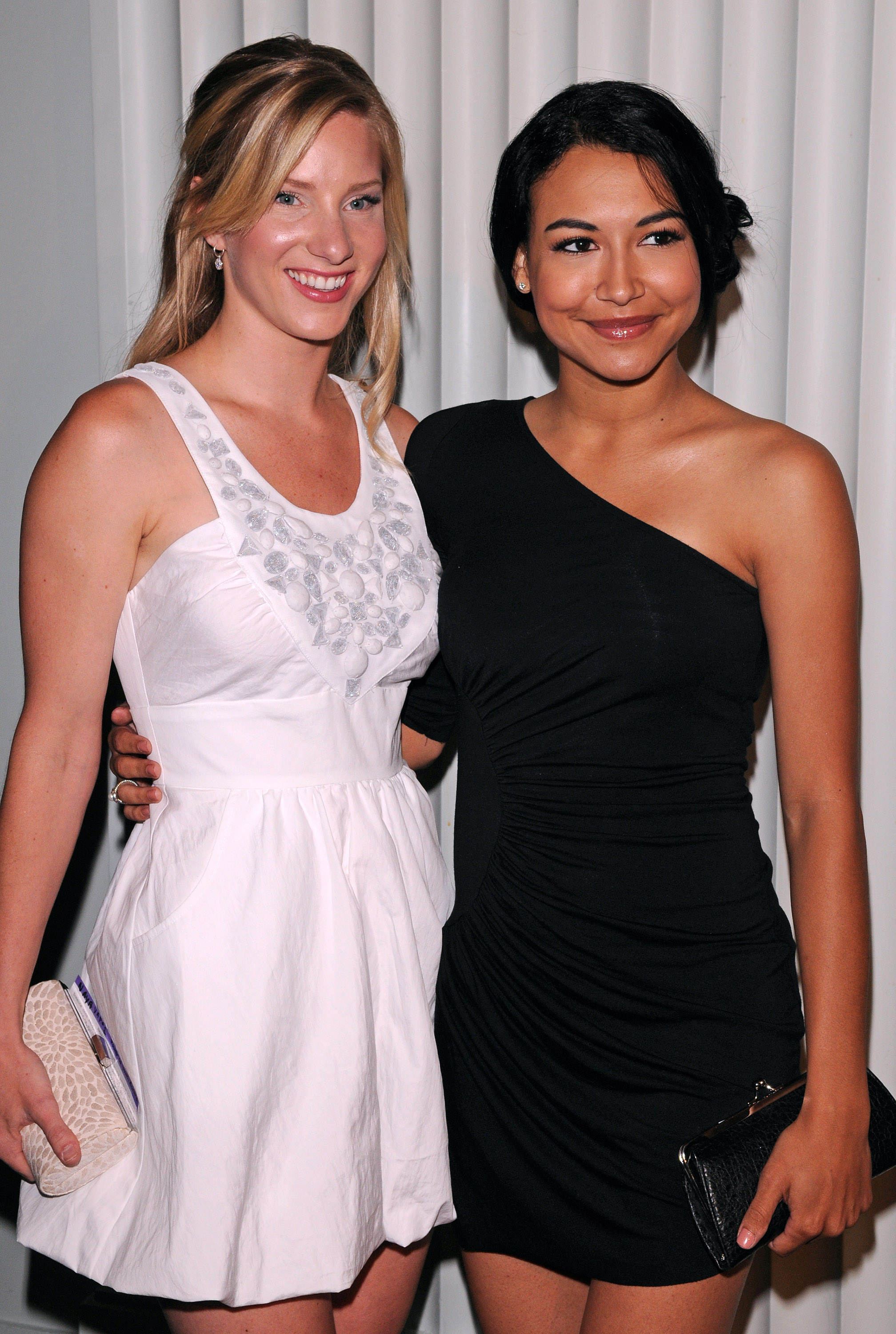 "This year I lost one of my dearest friends, Naya," the actress wrote. "She always inspired me because she never let a holiday season go by without giving back to those in need. We're keeping Naya's spirit alive this holiday season by raising funds for one of her favourite organisations, Alexandria House. Please, give what you can and help spread Snixxmas cheer."
Rivera drowned in Lake Piru on July 8, where she was swimming with her son. Her body was recovered five days later, and it was later reported in her autopsy that she died within a "manner of minutes."
Shortly after her body was recovered, the Glee cast gathered on the shores of Lake Piru to pay tribute.
https://twitter.com/NineDaves/status/1282757488803282945?ref_src=twsrc{4fa4da6f3c1981a5931260717d32c0094736b58085ccaeb4a35ec1939b26e446}5Etfw{4fa4da6f3c1981a5931260717d32c0094736b58085ccaeb4a35ec1939b26e446}7Ctwcamp{4fa4da6f3c1981a5931260717d32c0094736b58085ccaeb4a35ec1939b26e446}5Etweetembed{4fa4da6f3c1981a5931260717d32c0094736b58085ccaeb4a35ec1939b26e446}7Ctwterm{4fa4da6f3c1981a5931260717d32c0094736b58085ccaeb4a35ec1939b26e446}5E1282757488803282945{4fa4da6f3c1981a5931260717d32c0094736b58085ccaeb4a35ec1939b26e446}7Ctwgr{4fa4da6f3c1981a5931260717d32c0094736b58085ccaeb4a35ec1939b26e446}5E{4fa4da6f3c1981a5931260717d32c0094736b58085ccaeb4a35ec1939b26e446}7Ctwcon{4fa4da6f3c1981a5931260717d32c0094736b58085ccaeb4a35ec1939b26e446}5Es1_&ref_url=https{4fa4da6f3c1981a5931260717d32c0094736b58085ccaeb4a35ec1939b26e446}3A{4fa4da6f3c1981a5931260717d32c0094736b58085ccaeb4a35ec1939b26e446}2F{4fa4da6f3c1981a5931260717d32c0094736b58085ccaeb4a35ec1939b26e446}2Fcelebrity.nine.com.au{4fa4da6f3c1981a5931260717d32c0094736b58085ccaeb4a35ec1939b26e446}2Flatest{4fa4da6f3c1981a5931260717d32c0094736b58085ccaeb4a35ec1939b26e446}2Fmatthew-morrison-glee-naya-rivera-death-reflects{4fa4da6f3c1981a5931260717d32c0094736b58085ccaeb4a35ec1939b26e446}2Faa411ade-92de-4d38-bae7-f201bb575765