Hilaria Baldwin has shared a moving Instagram post after voicing concerns husband Alec Balwin will develop PSTD following the tragic death of Rust cinematographer Halyna Hutchins.
Taking to Instagram, Hilaria posted a photo of her holding Alec's hand, with the caption "I love you and I'm here ❤."️
https://www.instagram.com/p/CVq9zcls1hU/
The post comes after Hilaria disclosed fears her husband Alec may develop PTSD following the tragic incident.
"Alec had a really traumatic thing happen, and I am trying to limit the PTSD," she told The Post Saturday.
"He needs space for me to take care of him and his mental health," she added. "It's an awful thing that happened. Alec feels awful."
Hilaria is currently decamped in an undisclosed Vermont location with husband Alec and her six children, to escape the public eye in the wake of the accident.
Earlier today, Alec, 63, spoke publicly about Halyna Hutchins for the first time since the tragedy, telling photographers how he is handling the fallout from the tragic incident.
In the video statement filmed on a roadside in Vermont, Baldwin repeatedly tells photographers he can't speak on the details of the shooting, due to the ongoing investigation being conducted by Santa Fe police.
READ MORE: Alec Baldwin speaks out about Rust cinematographer Halyna Hutchins and using guns on sets
He did, however, share his thoughts and feelings about Hutchins.
"She was my friend," he said. "The day I arrived in Santa Fe to start shooting I took her to dinner with Joel the director."
"We were a very very…well-oiled crew shooting a film together and then this horrible event happened."
Baldwin also said he met with Hutchins' husband and her young son after the incident but said he "wouldn't know how to categorise" how the meeting went.
"The guy is overwhelmed with grief," Baldwin said. "There are incidental accidents on film sets from time to time, but nothing like this. This is a one in a trillion episode."
RELATED: District Attorney on possible charges over fatal shooting on Alec Baldwin movie: 'All options are on the table'
During the address, Hilaria could be seen filming Alec, and also approaching him at one point when he seemed particularly distressed.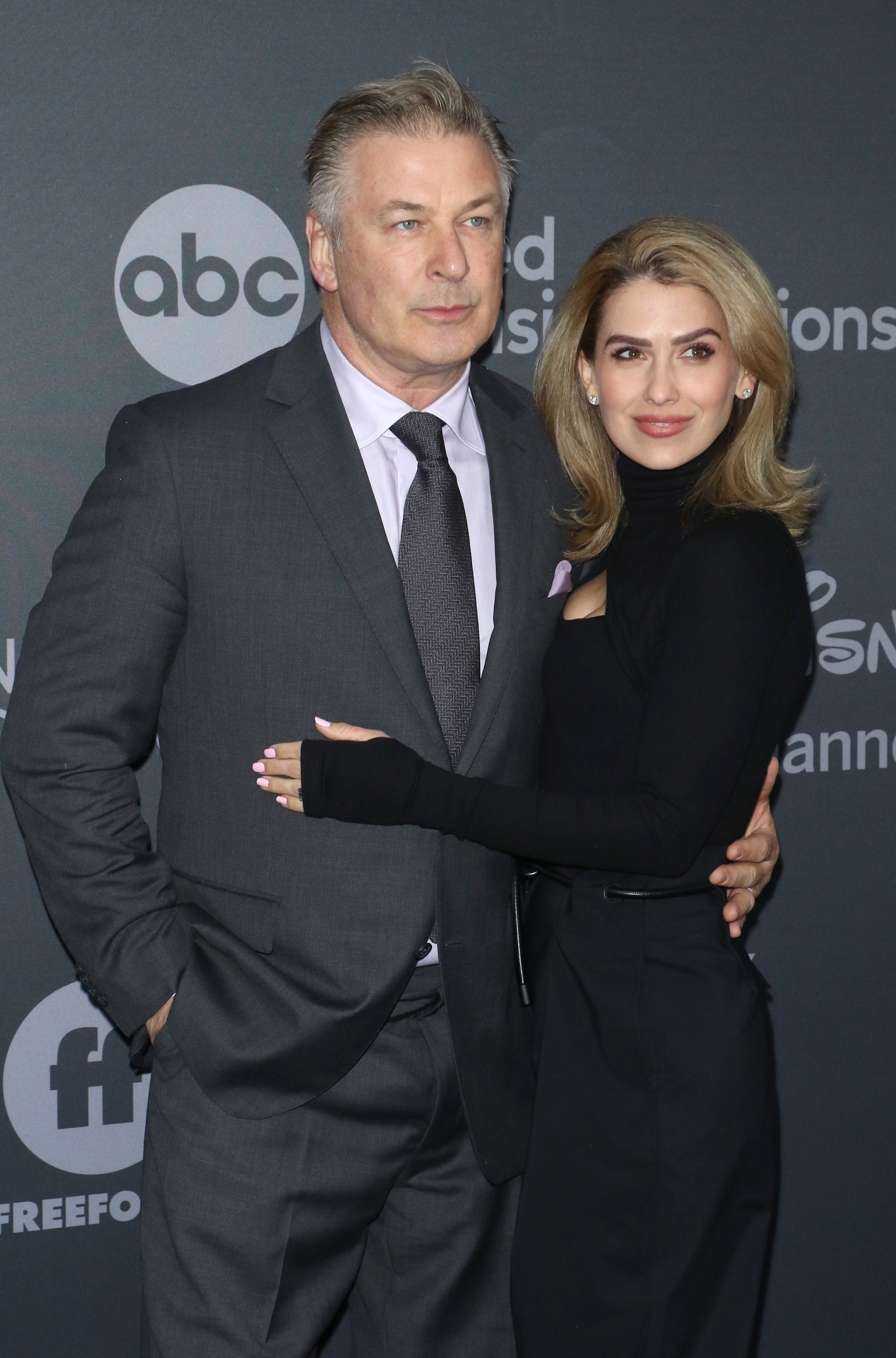 Alec continued with the paparazzi's questions, however, and waved her away.
In response to Hilaria's recent Instagram post, many friends and followers have shared messages of support, including Will & Grace actor Leslie Jordan.
"Two is stronger than one….and so on down the line. I am here for you all as well. ❤️," Jordan wrote.
RELATED: Rust armourer Hannah Gutierrez Reed speaks out on fatal shooting: 'No idea where the live rounds came from'
"Sending strength, prayers, and love.❤️," added one fan.
"This is beautiful. I know you're his backbone 🙏🏼," commented another.
For a daily dose of 9Honey, subscribe to our newsletter here.