Pop sensation JoJo Siwa only turned 18 this year but she is wise beyond her years. 
The singer and dancer continues to rise and rise since her days on the reality TV program Dance Moms — and it's all because the multi-talented star remains unapologetically true to herself. 
In an industry that tries to mould and market artists to look and sound a certain way, JoJo goes against the grain and makes choices that feel right for her and it's paid off.
READ MORE: Trouble reading was the first sign something was going wrong
"If anyone tried to have an input in my career, I'd always listen. But if anyone tried to put input in me personally, I wouldn't listen," she tells 9Honey Celebrity via Zoom.
"And sometimes that can be taken as a bratty kid who won't listen, which [is] valid. But for me it was that I want to be myself. I don't want some human who runs a corperation to tell me who to be personally. 
"Business-wise, I want to hear what they have to say. I want to hear about what they think about social media or what they think about merchandising. But I'm never going to want someone to tell me what to wear or tell me what I have to sing about. That's not what we built my entire life and career off."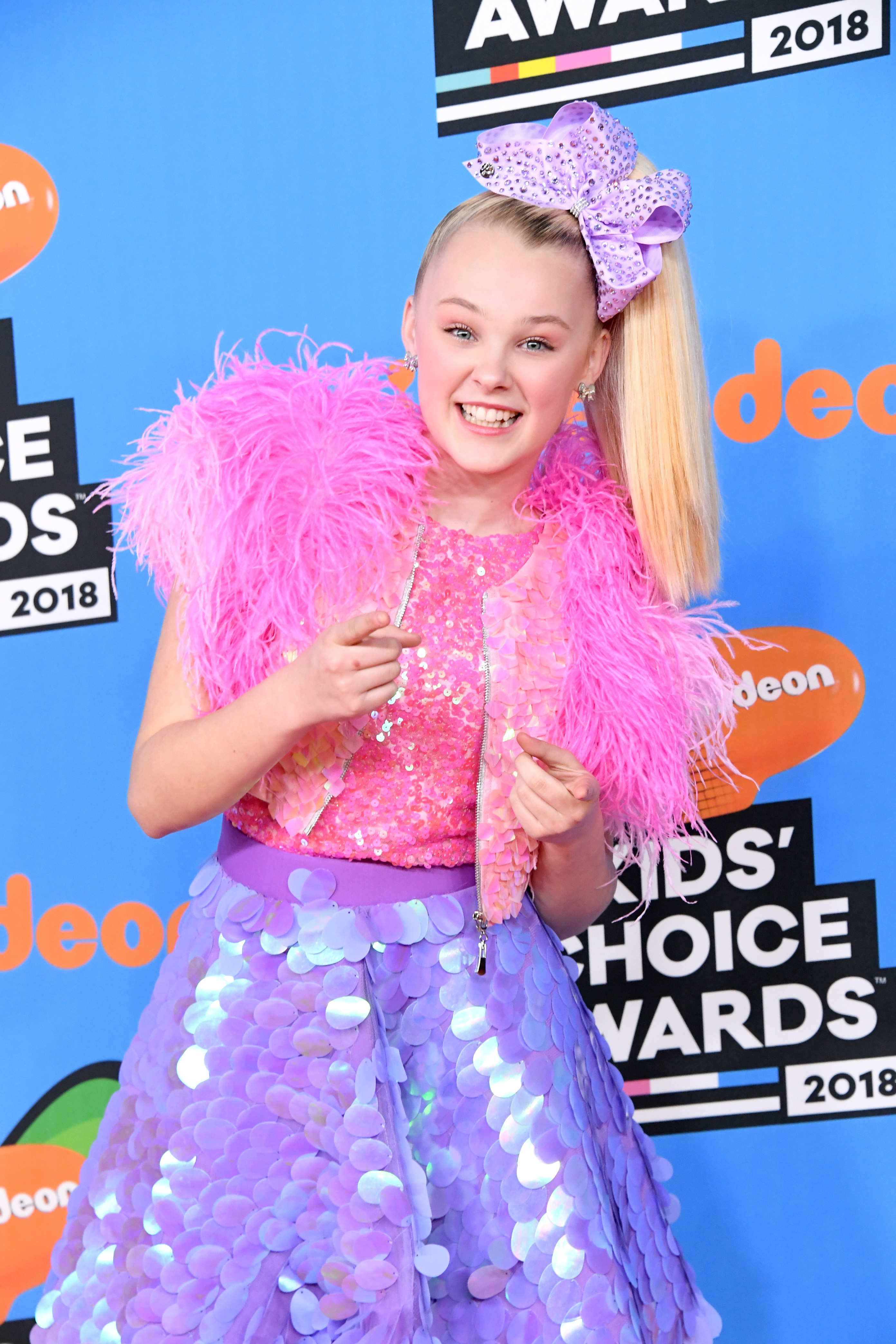 One person whose opinion does matter to JoJo is that of her mother, manager and best friend, Jessalynn Siwa. With Jessalynn by her side, the duo have gone from strength to strength with JoJo now one of the world's most famous faces.
And mother and daughter hope to do the same for other young girls with similar dreams in their new reality TV talent competition series, Siwas Dance Pop Revolution.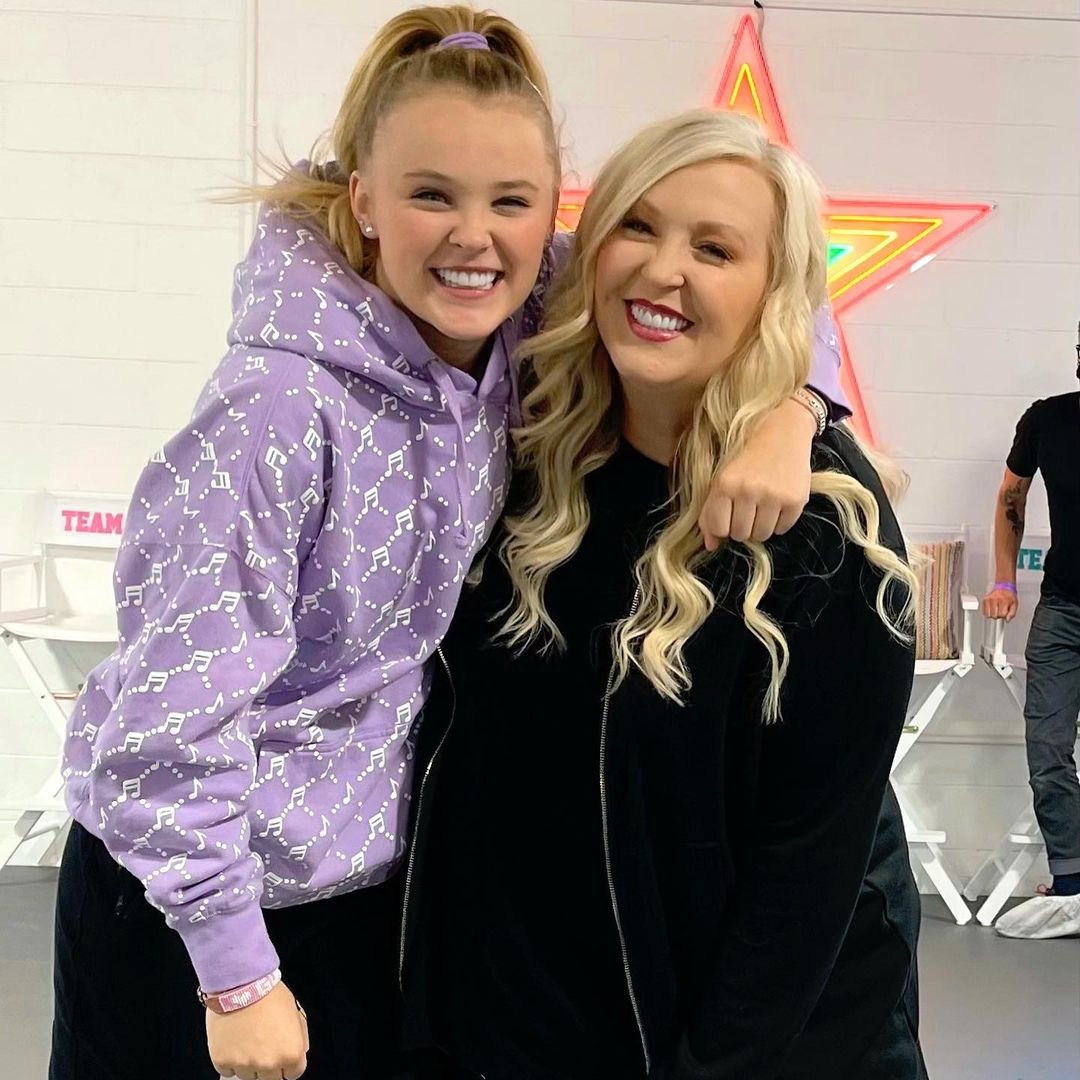 "I just had these visions of making a pop group and people lined up to audition and be a part of it, and us picking who we wanted and putting them together," Jessalynn tells 9Honey Celebrity as they promote the series.
"I didn't know if I wanted to do girls or boys in the beginning and then we went with girls because we thought we knew more about girls. So we've just stuck with that."
READ MORE: Sydney mum who lost three children in crash pregnant again
Adds JoJo: "With creating this girl group, we wanted to show girls all around the world that anything is possible, if you work hard and if you believe. I feel like I was a kid from Nebraska and I made my dreams come true, but no one got to really see the process documented [on Dance Moms]. And that's what is so special about Siwas Dance Pop Revolution, is that it's the process."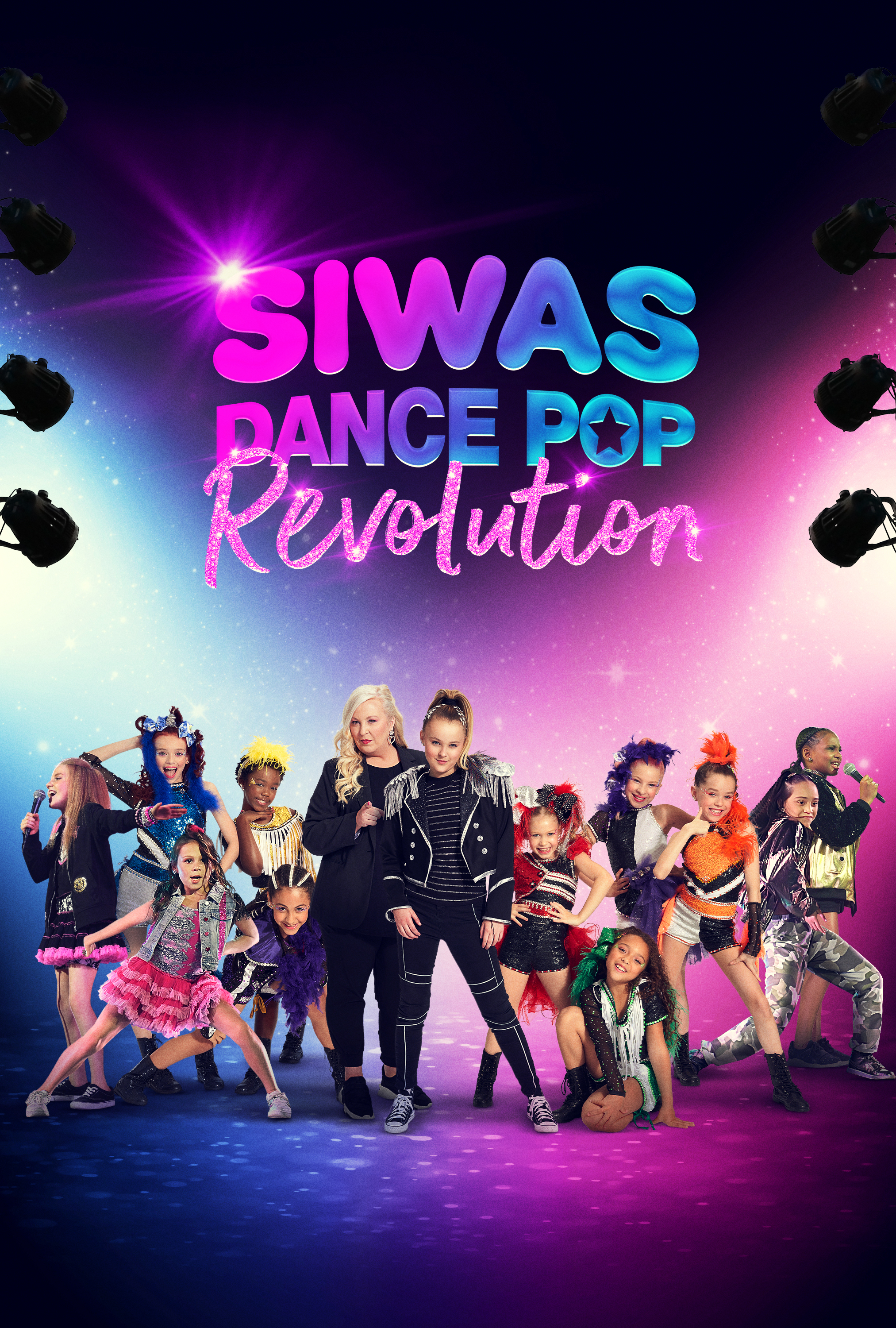 The series sees mother and daughter team up as they audition young talent — who are also major JoJo Siwa fans — to compete for a spot in XOMG Pop, a new pop group that Jessalynn will manage. The crowned pop group will also be the opening act for JoJo when she resumes her D.R.E.A.M. The Tour in January. 
But with 11 tweens participating in the series through various performances and challenges, JoJo — who serves as choreographer and mentor on the show — had her work cut out for her.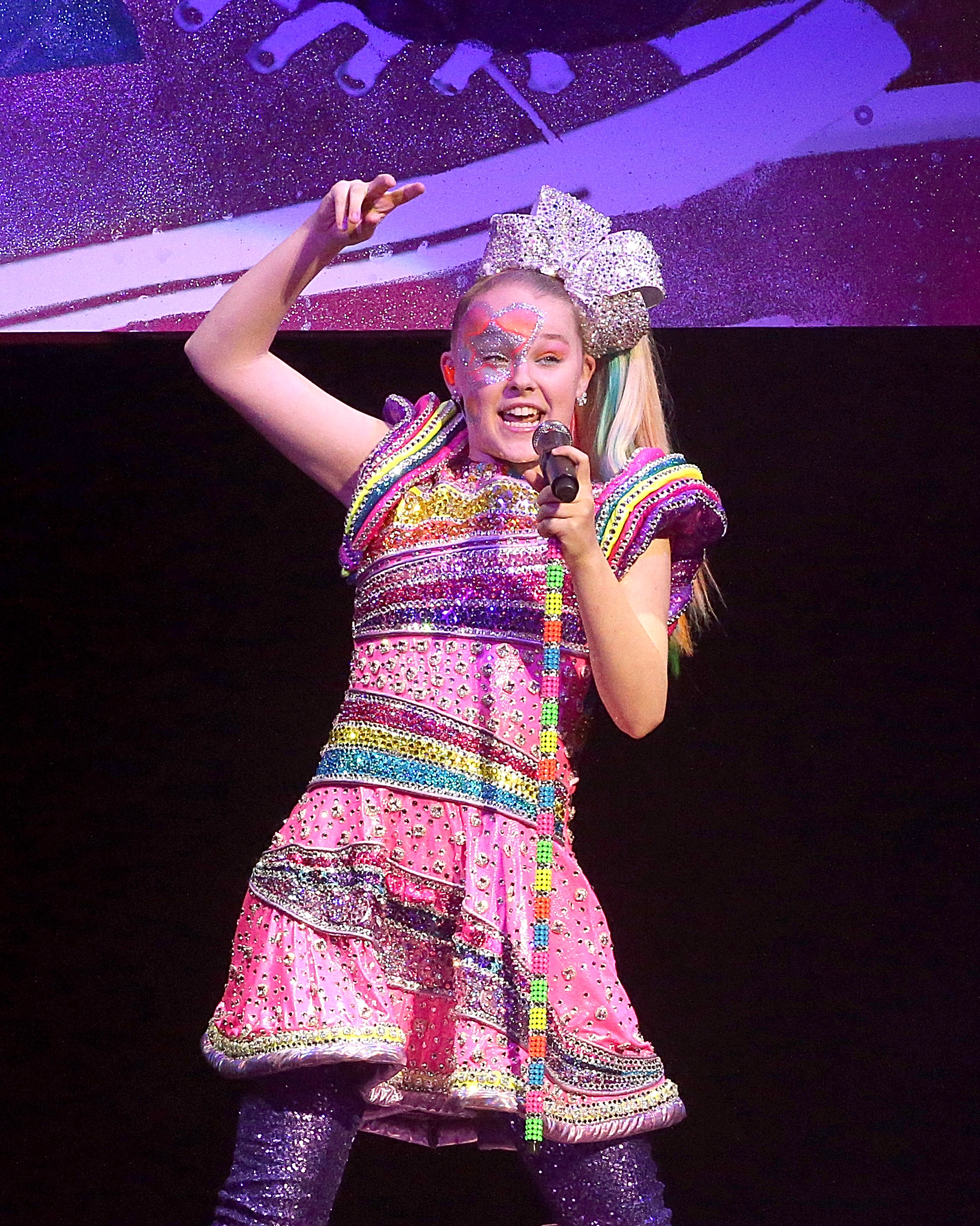 "It was much easier said than done," she laughs. "I would say, 'Yeah, I'll do the choreography, I'll be the kids' mentor. Absolutely I want to be creative director,' not realising that I had only ever done that for adults or for my own career. 
"And then being handed 11 kids I had never met before that are young and talented but also haven't met each other before, who are now on a reality TV environment, who are all vying for an X amount of spots in a girl group, who also have crazy mums, and we have three days. I was like, 'Huh, this is hard.'"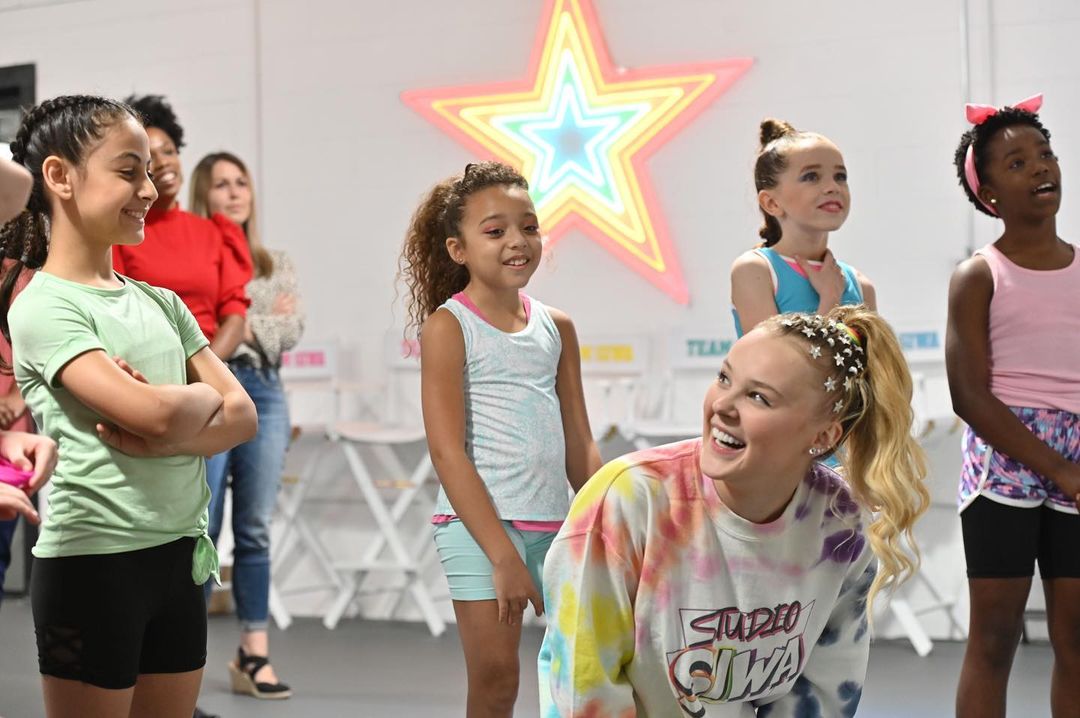 And the workload never got easier but the 'Boomerang' singer persevered because of her second-to-none work ethic.  
"I remember just being like that week I did not eat, I did not sleep," she recalls. "Every lunch break that I had I was working on these steps for these kids. I mean, I gave it everything I could."
READ MORE: How to make a budget saving Christmas wreath cheeseboard
It's this same enthusiasm JoJo applies to her career. Being in the spotlight from the age of nine, the singer and dancer has been in the business for half her life. And she knows it takes hard work to succeed in a cutthroat industry that never sleeps.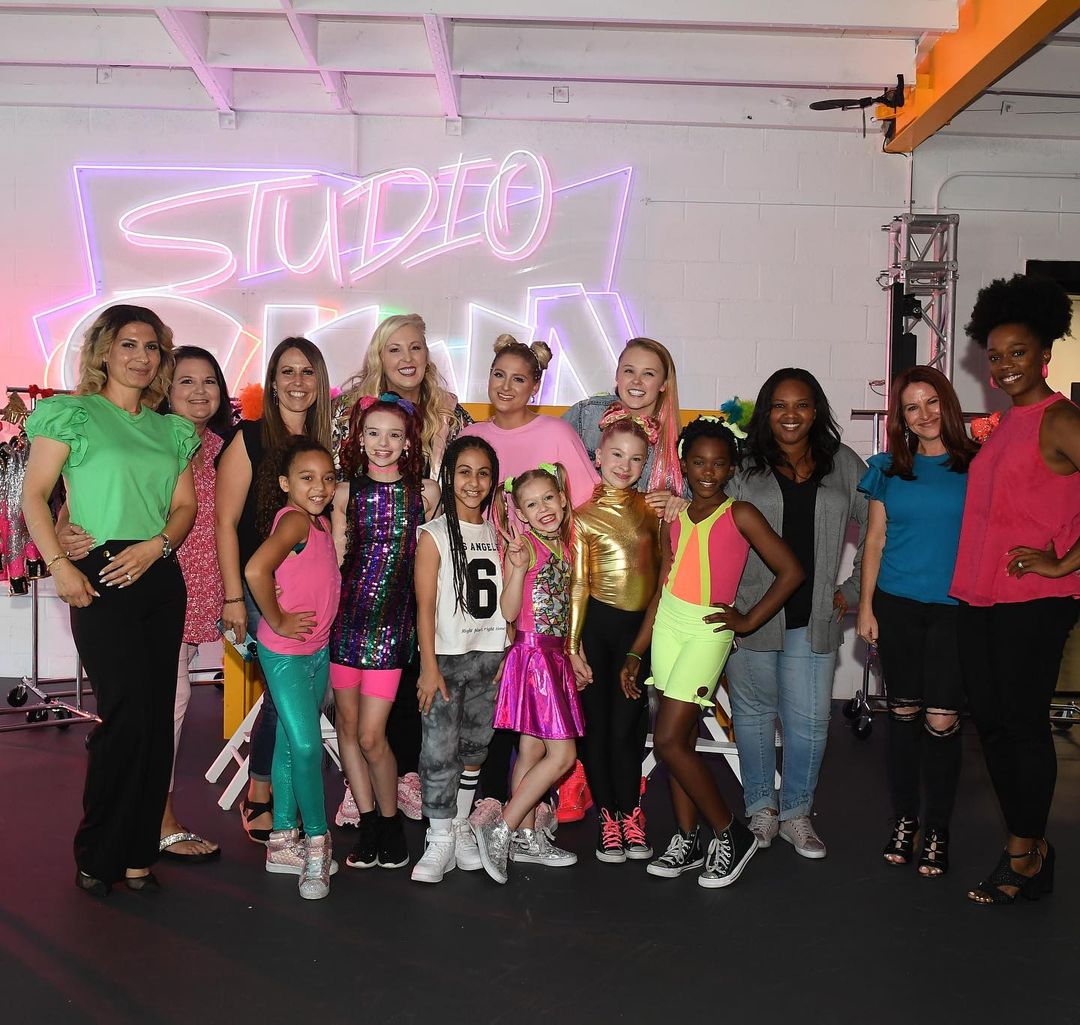 "The industry is never down, the industry is never dark, the industry never quits, the industry doesn't go anywhere," she says. "You can be working at four in the morning, you can be working at midnight, you can be working at noon. It never ever ends and it's magical, so just enjoy it. Also every project, no matter what, is stressful so just try your hardest to enjoy it."
Besides, the view from the top is worth the sleepless nights. Last year, she was named one of TIME Magazine's 100 most influential people — an honour she was not expecting.
"It was so cool. I remember when I found out, I was stunned. That is an honour I never thought I'd hear my name attached to. It's just so surreal to be on that list and to be on that list at 17, it's crazy." 
Siwas Dance Pop Revolution streaming now, only on hayu.
For a daily dose of 9Honey, subscribe to our newsletter here.