JoJo Siwa is feeling the love with her new girlfriend Kylie on Valentine's Day.
The 17-year-old Dance Moms star celebrated the special occasion with a tribute to her partner on Instagram.
"It's my first valentines dayyyy!!," Siwa wrote in the caption. "No one in the world makes me as happy as this girl does. I'm so thankful to have fallen in love with the most perfect person ever who makes me smile 24/7."
"I love you more than you'll ever know!" Siwa added.
Siwa carried on with the celebrations with a post on her Instagram Story saying, "Warning. I am taken. Don't flirt with me for your own safety."
"Best Valentine's Day Gift," she wrote alongside the video, "I love you an insane amount."
RELATED: Why JoJo Siwa's coming out is such a massively big deal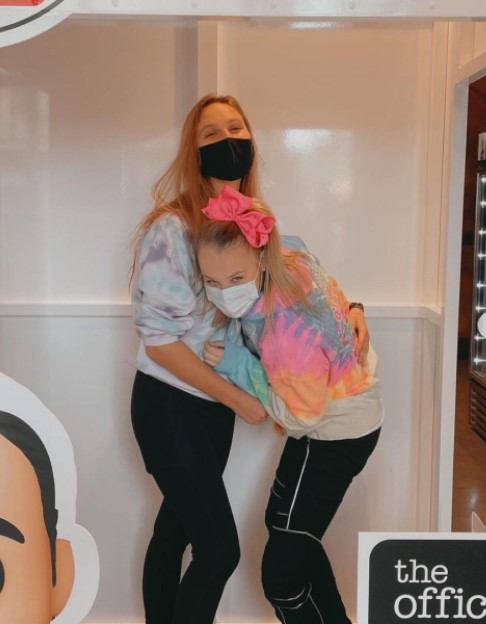 Last week, Siwa debuted the relationship with Kylie by sharing some photos of them on their one-month anniversary.
"After being my best friend for over a year, January 8th 2021 I got to start calling this exceptional human my Girlfriend… and Since then I've been the happiest I have ever been!" she wrote on Instagram.
Siwa opened up about her relationship in an appearance on The Tonight Show Starring Jimmy Fallon. At the time, she never mentioned her girlfriend's name.
"I do have the most amazing, wonderful, perfect, most beautiful girlfriend in the whole world. It's not something I'm ashamed of, I just haven't shown the internet yet,'" she said.