Kathy Griffin has announced to the world she is cancer-free and on the mend after being diagnosed with stage-one lung cancer.
The comedian, 61, shared the good news during an appearance on Jimmy Kimmel Live on Monday after revealing she had half her left lung removed during surgery.
"I'm cancer-free," Griffin announced to audience applause. "I don't know why, I had a tumour, right? And I've never smoked, and it was in there for 10 years. So get this, they took it out and found it in another scan."
READ MORE: 'I accidentally slept with my girlfriend's mum'
https://www.instagram.com/p/CW6Cx5Ep3kP/
READ MORE: The most popular baby names of 2021
Griffin, who revealed she was diagnosed with lung cancer in August 2021, said her doctor tried to keep things light-hearted while explaining her diagnosis.
"So I go in, and he's describing how they take half your lung out, and he goes, 'It's kind of a like a balloon.' So, we do it laparoscopically and we poke it, then he goes, 'And when we take it out, kind of looks like a used condom,'" she said. "And then he goes, 'You can use that.'"
"And I just did," Griffin added. "And insurance covered it."
Griffin's voice in the interview was noticeably different as the actress suffered vocal cord damage during the procedure.
READ MORE: Hungry Jack's workers create off-menu item
While she assured fans "it will heal", Griffin used her signature sense of humour to make light of the matter.
"It will heal, but I'm sort of enjoying it," she admitted. "I'm a good two octave's higher, I think."
"It's higher than Mariah Carey, I know that," Griffin joked.
The comedian told fans of her shock lung cancer diagnosis in August, posting on Twitter she had stage one cancer.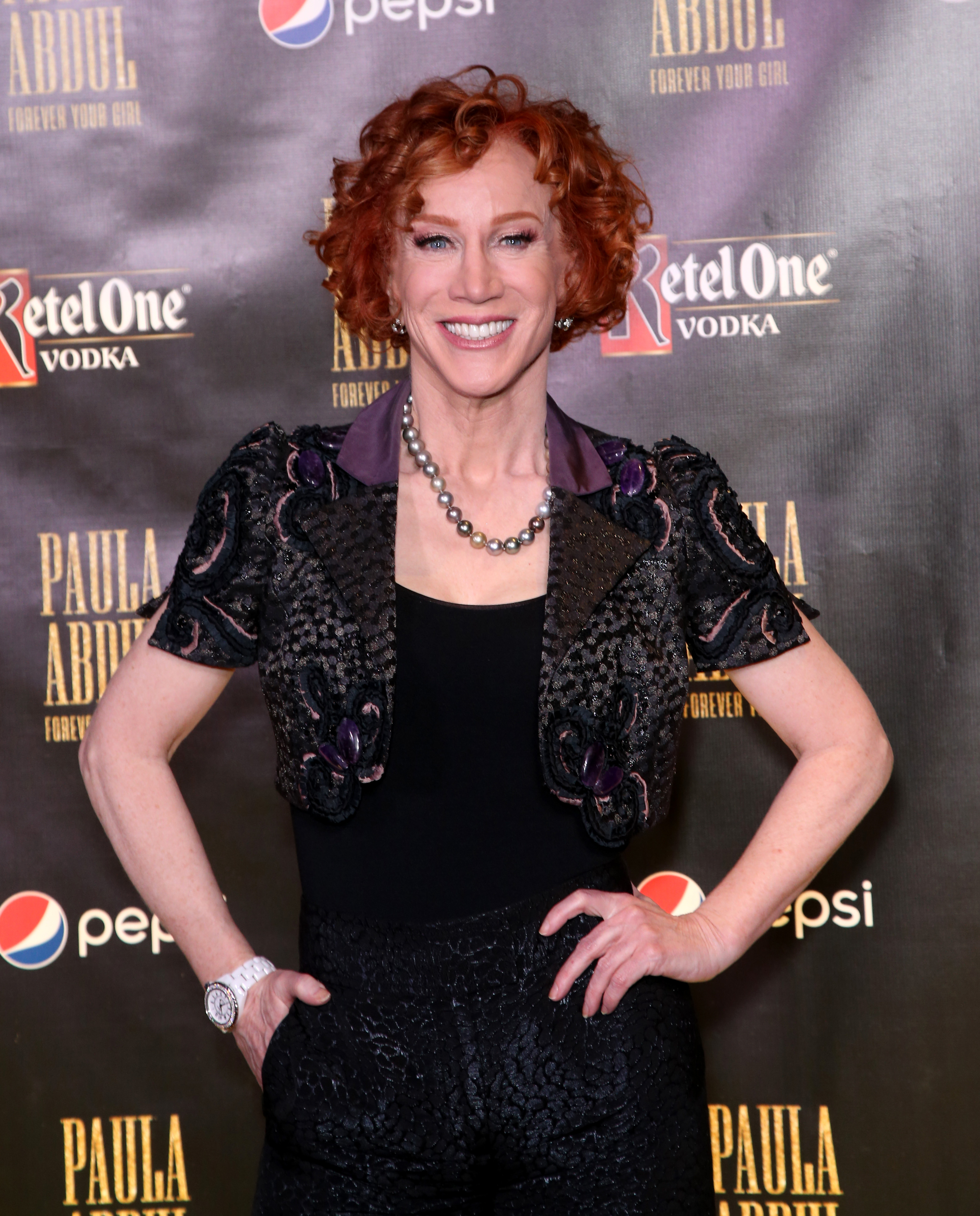 READ MORE: Kayla had no idea she was nine months pregnant – until she saw her baby's feet
"Yes, I have lung cancer even though I've never smoked!" she wrote at the time.
Griffin has been recovering since her surgery which saw half her lung removed.
"Surgery went well and as planned," a rep for Griffin told Entertainment Tonight at the time.
"Kathy is in recovery now and resting. Doctors say the procedure was normal without any surprises."
For a daily dose of 9Honey, subscribe to our newsletter here.