Late celebrity Anthony Bourdain reportedly had a secret Reddit account on which he wrote about his love for Brazilian jiujitsu, while once seemingly dissing action star Steven Seagal.
A new article from Rolling Stone outs the chef-turned-TV-star as the alleged author behind an anonymous Reddit user NooYawkCity. According to the magazine, Bourdain used the forum to express his views fully without being censored by an editor or publicist.
"This was the truest Anthony Bourdain, writing simply for the sake of it, unburdened by his reputation," wrote journalist Alexander Darwin.
READ MORE: Waitress fired for not sharing $4,400 tip
Apparently, Bourdain began practising and then excelling at Brazilian jiujitsu over the last few years of his life — and it was one of his favourite subjects to weigh into on Reddit. 
When discussing an article about Seagal in which the action star claimed to have beaten two opponents during a martial arts class, Bourdain reportedly wrote under his NooYawkCity alias: "Seagal is a 'deadly mofo' if you get between him and the all you can eat pasta bar. The hair is definitely deadly though. A wad of that Dynell weave comes undone during a fight with Lightning Chunks of Death and you could choke."
READ MORE: Kim Cattrall's subtle response to SATC fans
Bourdain also liked to weigh in on whether US podcast host Joe Rogan could take on actor Wesley Snipes.
"I can tell you from personal experience you do NOT want Rogan's arms anywhere near your neck," the NooYawkCity user wrote. "He cranks. Hard. And enjoys it while he does it. He'd destroy Snipes . Like hospitalize destroy."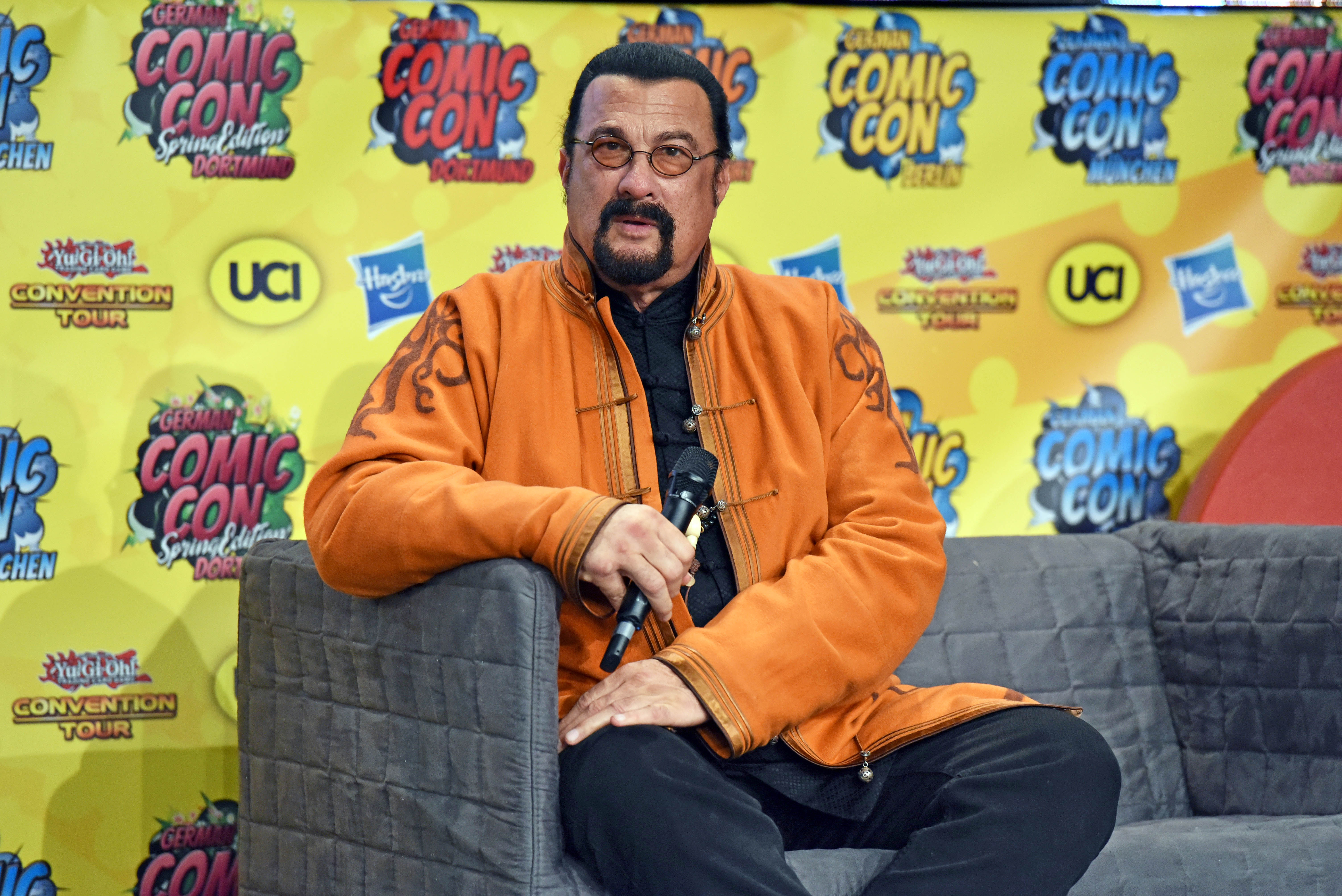 Bourdain also reportedly praised Rogan's strength, saying he wouldn't want to be stuck in a ring with the former UFC commentator. 
READ MORE: Princess Charlene breaks her silence from medical facility
"No. I'm not rolling with that guy, it hurts," Bourdain reportedly wrote. "He does not roll light, he goes really really hard. He's a neck cranker, by the way, and he's got bowling balls for arms, no visible neck, and he only rolls with no gi. So as much as I love the guy, I'll do anything with him; shoot animals in the brain, canoe trip, hot tubbing, whatever. But I'm not rolling with the guy."
His last known Reddit post came in 2015, three years before Bourdain's death. He died in 2018 at the Le Chambard Hotel in France. Tragically, his death was ruled a suicide. 
If you or anyone you know needs immediate support, contact Lifeline on 13 11 14 or via lifeline.org.au. In an emergency, call 000.
For a daily dose of 9Honey, subscribe to our newsletter here.