This week, Tom Cruise made headlines when he was captured on tape screaming at crew members on the set of Mission: Impossible 7, after he saw them breaking COVID-19 guidelines.
It got him a raft of positive coverage, including support from stars like George Clooney and Whoopi Goldberg. But now some people are saying that it was nothing but a publicity stunt.
Actress Leah Remini is one of these critics. The star is known for her vocal criticism of Scientology after leaving the Church — a religion that Tom Cruise is still heavily involved with.
In a statement to anti-Scientology website The Underground Bunker, Remini claims that the Top Gun star's angry outburst was "for public relations reasons only".
"Tom's reaction that was released yesterday shows his true personality. He is an abusive person," the King of Queens alum said of Cruise, who is a high-profile member of the Church of Scientology.
"I witnessed it, I've been a recipient of it on a small level…This is the real Tom."
"Tom does not care about the families of his crew; this is all for publicity," Remini continued. "Tom does not believe in family values. I mean, how anyone is falling for this is just mind-blowing.
This isn't the first time Remini has spoken out against Cruise: earlier this year she speculated that he has a 'master plan' for luring his daughter Suri back to Scientology.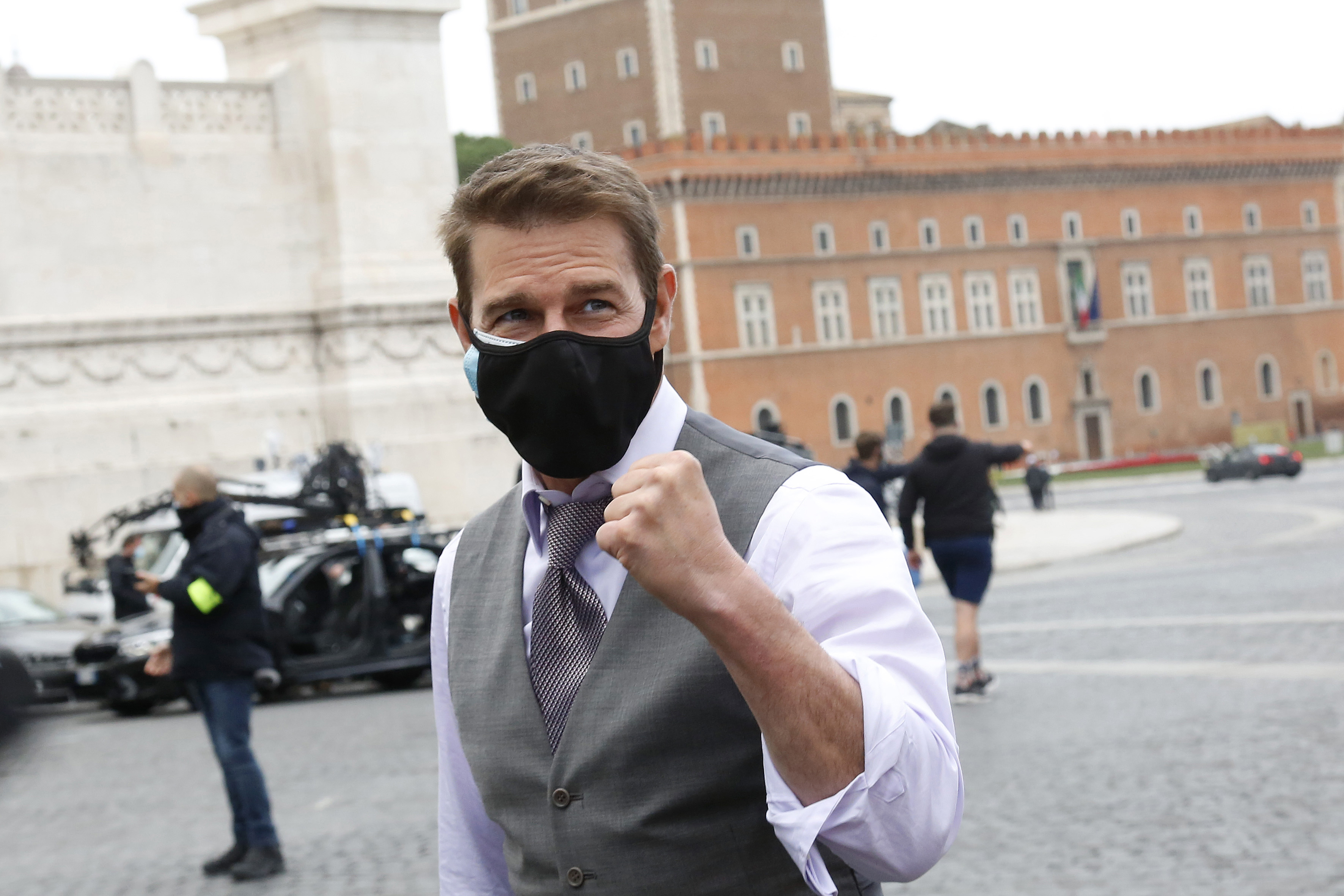 Continuing her statement about the leaked recording, she wrote: "I would bet that Tom had this rant written for him and had his Scientology assistant record and release it. Hearing a rich actor with enormous power address his crew in this way is a sign of weakness and a deeply troubled person. This is not just a rant of another a–hole actor.
"Tom Cruise pretending that he cares is why a few have called him out. They know this is a publicity stunt, they know what Tom really is and what Tom really believes."
The Sun obtained audio of Cruise, 58, expressing his frustration with crew members on set in London for not following proper distancing guidelines.,The movie's production was already shut down earlier this year due to the coronavirus pandemic.
"If I see you do it again you're f—ing gone," he says in the audio. "You can tell it to the people who are losing their f—ing homes because our industry is shut down. It's not going to put food on their table or pay for their college education. That's what I sleep with every night — the future of this f—ing industry!"
"So I'm sorry, I am beyond your apologies. I have told you, and now I want it, and if you don't do it, you're out. We are not shutting this f—ing movie down! Is it understood?"
George Clooney has come to the Cruise's defence, saying what the Jerry Maguire star did was right, but he "wouldn't have done it that big".