Lori Loughlin and Mossimo Giannulli have both coughed up the fines for their roles in the college admissions scandal.
According to documents obtained by Us Weekly, the pair have paid their fines "in full." The Fuller House alum, 56, handed over the US$150,000 (approx. $204,000) she was ordered to pay as part of her plea deal in October.
For a daily dose of 9Honey, sign up here to receive our top stories straight to your inbox
Loughlin's deal also included two months in prison, two years of supervised release and 100 hours of community service. The actress reported to a low-security federal correctional institution in Dublin, California, on October 30.
Meanwhile, Giannulli paid his US$250,000 (approx. $339,000) fine before beginning his five-month sentence at the Federal Correctional Institution in Lompoc, Santa Barbara, on November 19. The fashion designer, 57, was also ordered to two years of supervised release and 250 hours of community service.
The couple were arrested in March 2019 after being accused of paying US$500,000 (approx. $679,000) in bribes to ensure their daughters, Bella and Olivia Jade, would be guaranteed admission into the University of Southern California.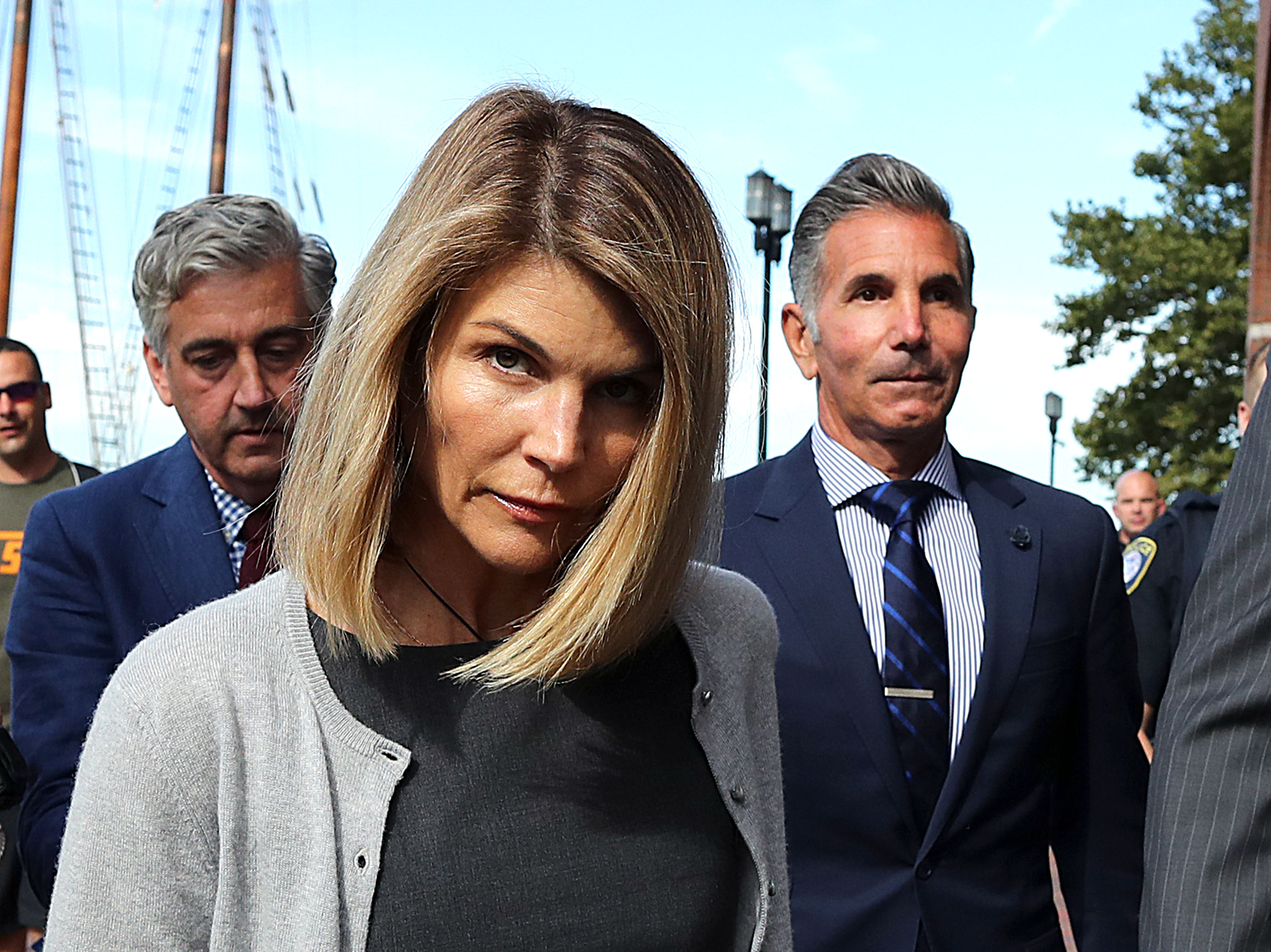 Loughlin and Mossimo pleaded guilty to fraud charges in May and were sentenced three months later.
"I thought I was acting out of love for my children. But in reality, it only undermined and diminished my daughters' accomplishments," she said. "I wish I could go back and do things differently. I have great faith in God, and I believe in redemption and I will do everything in my power to redeem myself."