2020 has been the year where we've all had to embrace video meetings as the new normal, and learn the ins and outs of Zoom etiquette.
The number one rule, as we all know, is that it's best to just keep yourself on mute at all times that you're not contributing to the meeting.
But it turns out a Hollywood casting director temporarily forgot this golden rule, when he was caught bad-mouthing an actor's apartment mid-meeting.
Euphoria actor Lukas Gage shared a video to his Instagram of a Zoom audition that went a little awry. He's standing in his apartment, and you can see his living room and wall-mounted TV behind him.
Gage is adjusting his camera, ready to do the audition, when a voice can be heard coming from the computer speaker: "These poor people live in these tiny apartments. Like, I'm looking at his background and he's got his TV and you know… "
Luckily, Gage can see the funny side of the whole thing, laughing before informing the director that he's not on mute. "You're unmuted. I know it's a s**ty apartment. That's why, give me this job so I can get a better one. Alright, ready?"
The director tries to recover, replying, "Oh my god, I am so, so sorry, Lukas."
"Listen, I'm living in a 4X4 box, it's fine. Just give me the job and we'll be fine," Gage kindly replies, smiling.
"No, I'm mortified," the director says before the clip ends.
Gage captioned the clip: "PSA: if you're a shit-talking director make sure to mute ur mic on zoom meetings."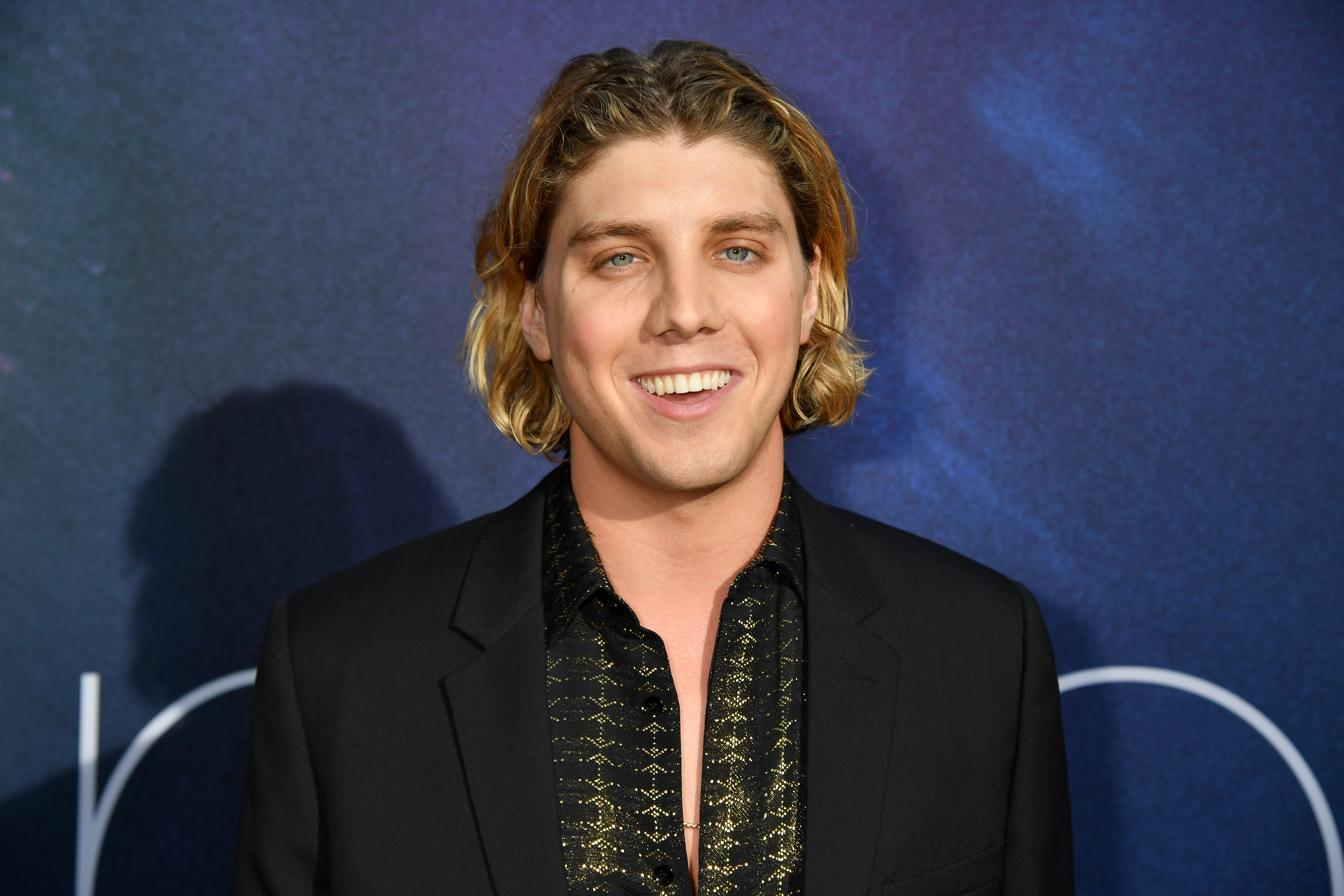 Comments poured in from other celebrities, sending their commiserations and applauding him for how he handled the awkward situation.
Joe Jonas commented, "handled like a champ 👍," and actress Molly Shannon wrote, "you handled that so well Lukas. what a lousy thing of him to say. and here you are putting yourself out there for your audition. vulnerable. wanting to get the part etc …"
Mad Men star January Jones praised Gage, writing, "Classy response Lukas 👌🏻 What an entitled a**hole, dm me who it was so I can make note not to ever work with that person."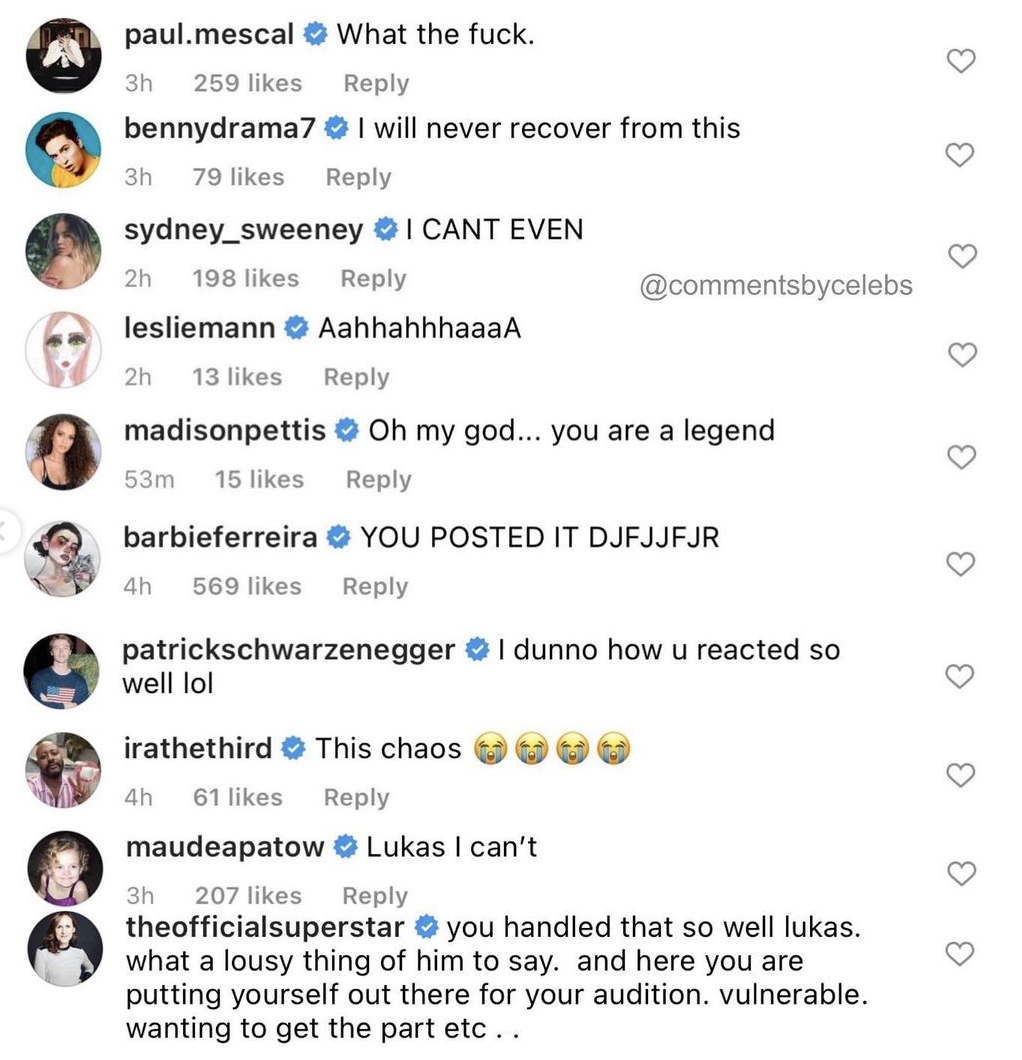 Many people wanted the actor to reveal the name of the director who bad-mouthed him. Gage said that if he reached 100k likes he'd share the information, but later said he wouldn't.
Actress Emmy Rossum left a comment saying that she recognised the voice and had a good idea of who the mystery man could be.
"I think I know that voice. If it's who I'm thinking, he asked me to 'audition' for him once. But not to read a scene. He said he knew I could act. Just to come into his office in a bikini and do a twirl. No joke. THAT was the ask. My reps said he wanted to know if I was 'fat right now.' I believe I told my agent, 'Tell him no thank you and to go f–k himself,'" Rossum said.