More details have been revealed about Rebel Wilson's sudden breakup with Jacob Busch.
It seems their split was not as amicable as first thought, with Us Weekly reporting the Aussie actress, 40, broke up with the 29-year-old businessman via text message.
"They went to Aspen right before the holidays and had a blast. Then, he left for Florida to be with his family, and he invited her because he really wanted her to meet [them] but she never committed to doing that," a source told the outlet.
"They talked all throughout the holidays and had excellent communication, but then, all of a sudden, she got really quiet and broke up with him via text message about two or three weeks ago."
The split was only made public two days ago when Wilson shared a killer Instagram selfie as she went about her new 'single' girl life.
"Lots on my mind…aghhhhhh…#single-girl-heading-to-Super-Bowl!" she captioned the photo.
READ MORE: Rebel Wilson splits from boyfriend Jacob Busch after a few months of dating
But while Wilson appears to have moved on already, Busch is apparently having a hard time dealing with the end of their five-month relationship.
And seeing Wilson's latest "single girl" post didn't help. 
https://www.instagram.com/p/CKzMepHLRTV/
"He was trying to make amends since he received the text, and then today when he saw the post, that's he realised they were officially over," another source told Us Weekly of Busch, whose wealthy family founded the Anheuser-Busch brewing dynasty in Missouri.
"He's at a loss for words right now. He feels blindsided. He's still taking it in. He really thought she was going to be his life partner."
READ MORE: Rebel Wilson wears T-shirt and underwear in bedtime selfie after reaching weight-loss goal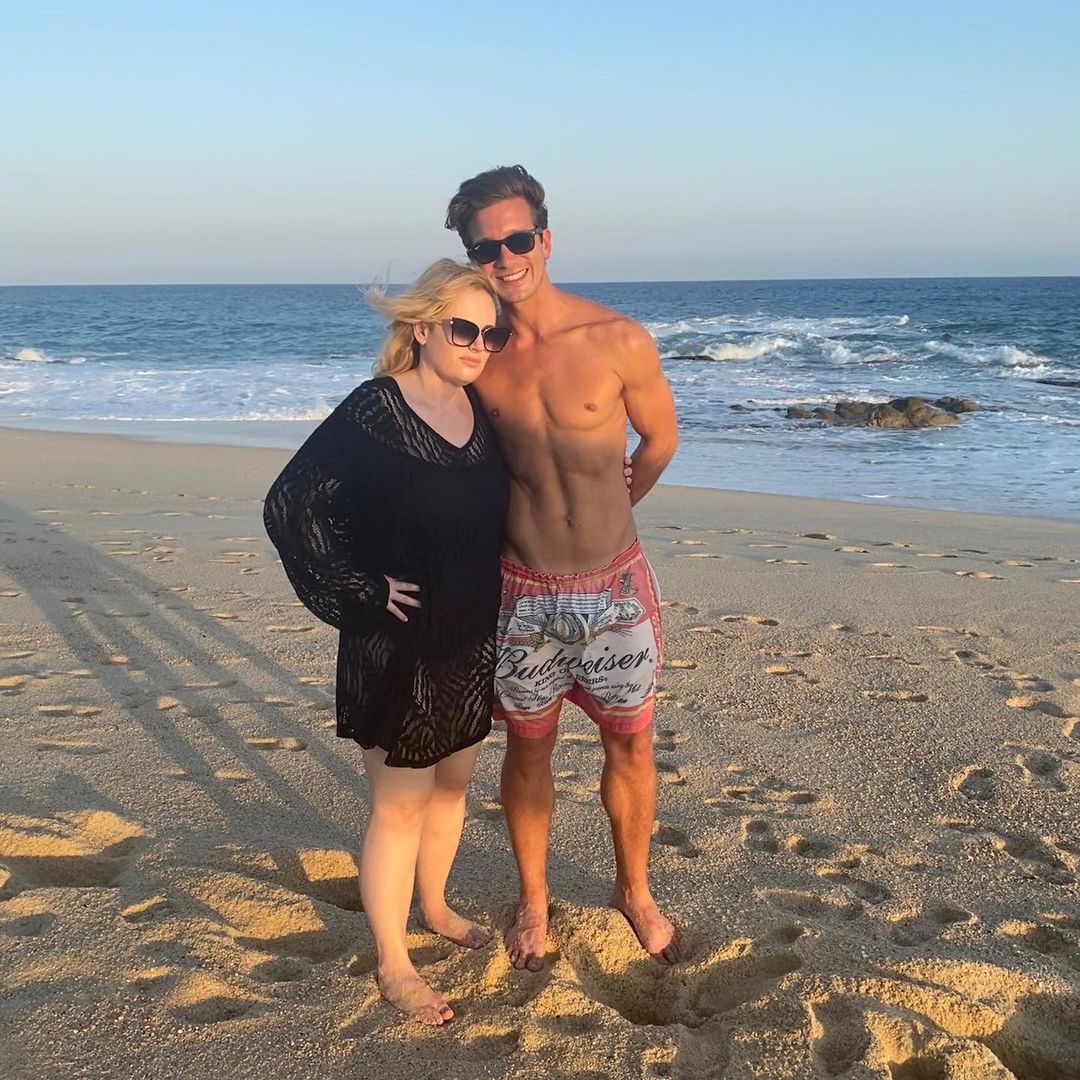 For a daily dose of 9Honey, sign up here to receive our top stories straight to your inbox