It's always interesting to see what intricate and epic costumes our fave celebrities will pull out each Halloween, and this year Rebel Wilson did not disappoint.
The Aussie actress donned a high-cut leotard and shiny purple boots to dress up as a warrior –– specifically a coronavirus warrior.
Wilson uploaded a video to her Instagram page of her standing in her backyard, twirling nunchucks in a decidedly cool, warrior fashion.
"Just call me: RONA (Warrior Princess) …destroying 'rona wherever I go," she captioned the video, referring to coronavirus by its colloquial nickname.
If you look closely, there's even a spinning coronavirus molecule hanging from the tree behind her.
The Pitch Perfect actress uploaded another video with friends, and her sister Annachi, dressed in similar warrior outfits, walking toward the camera in slo-mo while one of them does a flip with a sword in hand.
It looks incredibly badass, but Property Brother Drew Scott teasingly raised an important question in the comment section: "I just need to know. How many takes was it to get the strut right?" with a tongue-out emoji.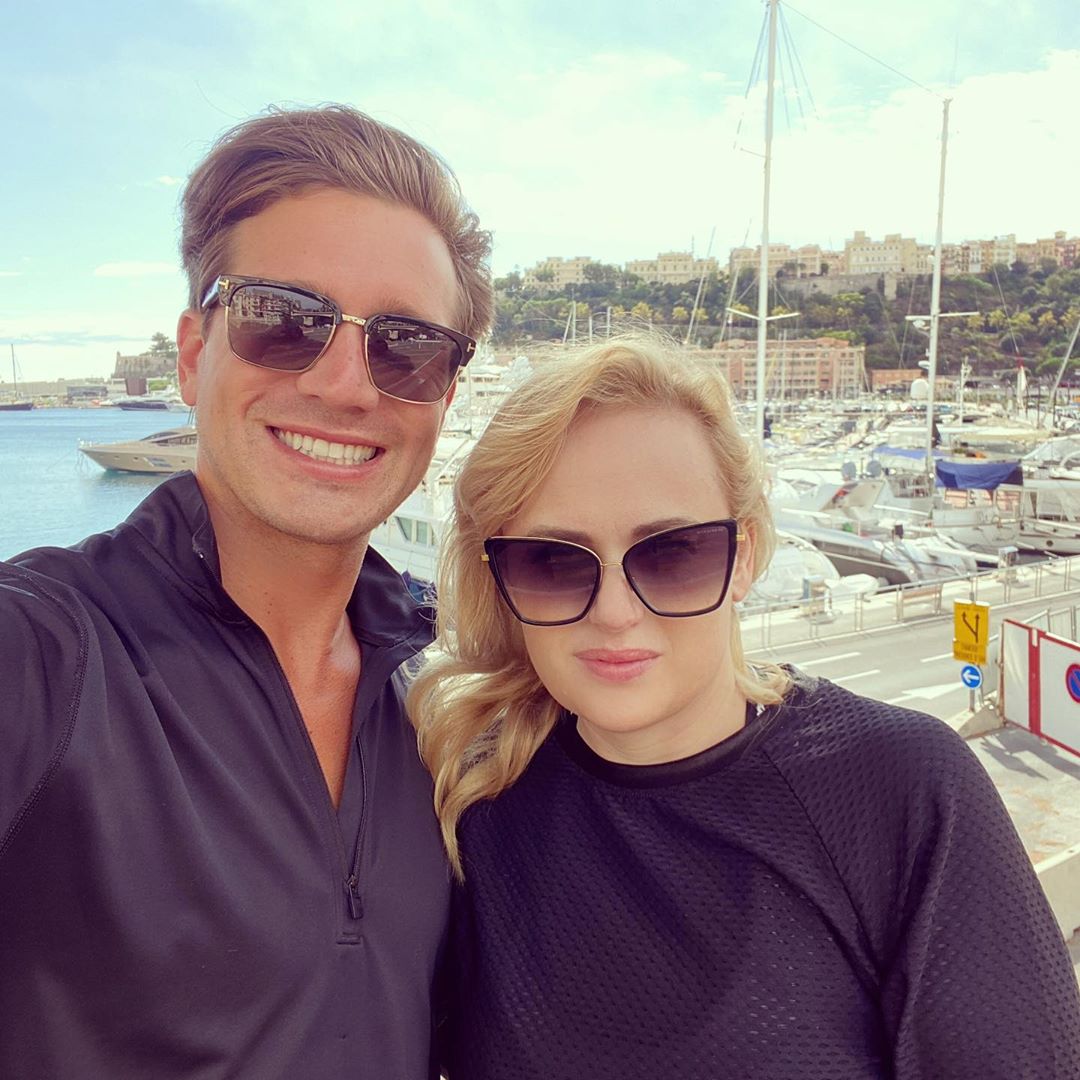 Wilson also shared videos to her Instagram stories of a Halloween party, complete with a fire pit and spooky activities. Her boyfriend, Jacob Busch, is among the attendees. They also had two magicians on hand to provide entertainment.
Wilson and Busch began dating earlier this year, but have only become Insta-official in the last month.
On September 24, the pair made their red carpet debut in Monaco at Prince Albert's Planetary Health Gala.
According to Forbes, Busch's net worth is US$100 million (approx. $142 million), after his family founded brewing company Anheuser-Busch and started his own brewery in 2016, Son's Beer.