Hollywood star Marley Shelton is set to return in the highly anticipated new Scream movie.
The actress last appeared in the fourth instalment of the horror movie franchise 10 years ago, where she played Deputy Sheriff Judy Hicks in Scream 4.
But turns out, the 47-year-old could've been one of the stars of the original film as she reveals to 9Honey Celebrity she auditioned for a role in the first movie back in 1996.
READ MORE: Gigi Hadid and Zayn Malik reportedly split amid allegations of a family dispute with her mum Yolanda Hadid
"I've always been a big fan of the Scream franchise. I remember when it first one came on the scene, I was a young actor and auditioned for it like all my other peers and it was the hot script in town," she tells us via Zoom.
"And I remember we were all like, 'Oh my gosh, we have to be a part of this.' It was something we had never seen before. And it was breaking all kinds of new ground.
"Sadly, I did not get cast in Scream but I got my chance, I got my day, a little bit later."
READ MORE: How David Arquette honoured late director Wes Craven on set of the new Scream movie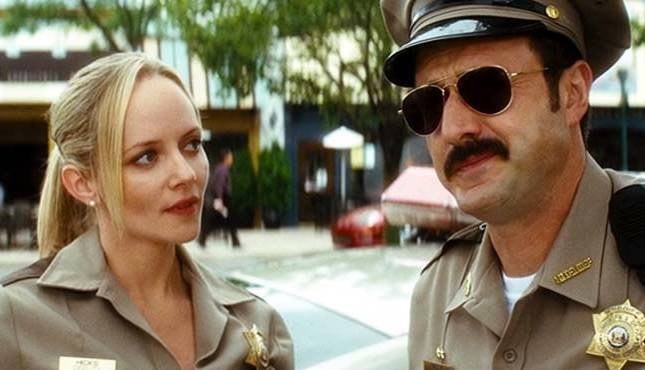 Shelton remembers losing the part to Rose McGowan, who played Tatum Riley, one of the core characters alongside Neve Campbell, Skeet Ulrich, Matthew Lillard and Jamie Kennedy.
"It was the role that Rose McGowan ended up playing. She was brilliant, so funny," Shelton says before joking, "But she did get killed by Ghostface — and Judy is still here. So far, so good."
The actress is thrilled to be part of the new Scream movie with directors Matt Bettinelli-Olpin and Tyler Gillett at the helm as she says there are no better filmmakers to take over from the late Wes Craven, the genius who directed all four Scream films. 
GALLERY: Celebrity Halloween costumes: Photos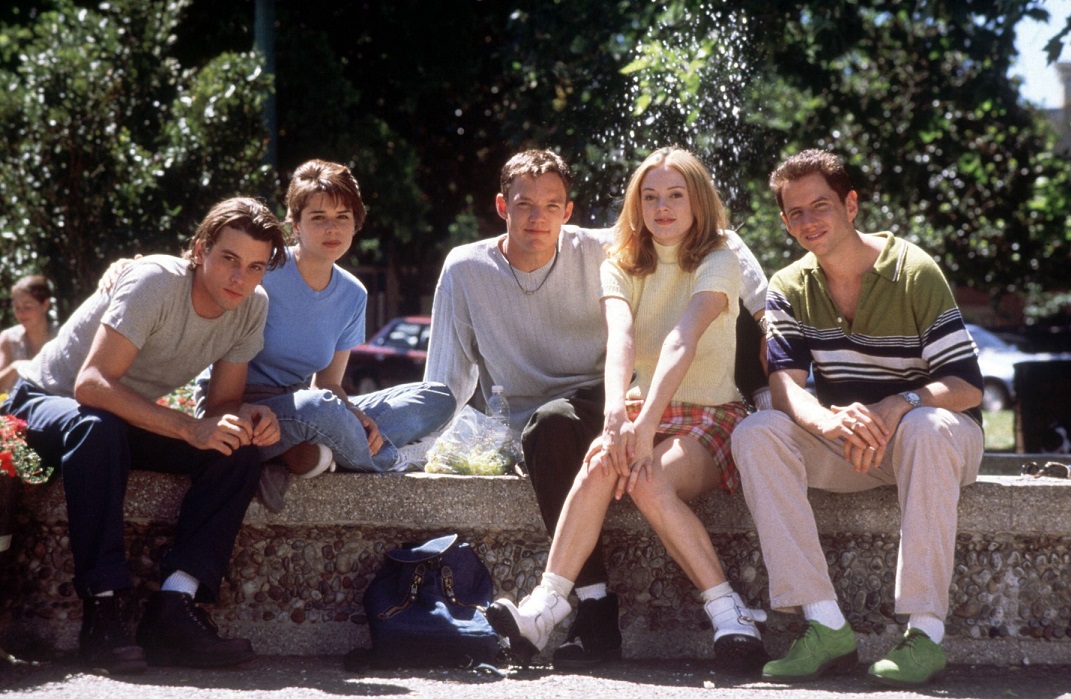 "I was so honoured to get to work with Wes Craven. I was a huge fan of his and he's such a master in the genre and really broke such new ground with the Scream series," she says.
"He created this whole new world that's both extremely funny and extremely scary at the exact same time, which tonally hadn't been done before to that extent. And being self-referential as well, it's so smart."
https://www.instagram.com/p/CU3A-EGl6Tp/
"Working with Wes was lovely and personable, and clearly he's so brilliant at what he did, so there was just a real sense of respect and reverence," she continued. "And now Matt and Tyler have carried on that respect and reverence … and I think they're the perfect choice to helm this project and take over where Wes left off."
"I think Wes would be proud and would approve. I know firsthand that they are massive fans and students of Wes Craven, so I think they're the perfect fit for this," she concluded.
Scream will hit Australian cinemas on January 13, 2022.
For a daily dose of 9Honey, subscribe to our newsletter here.