Shannen Doherty has been awarded USD$6.3 million (approx. $8.7 million) after suing an insurance company over fire damage to her California home.
The Charmed actress, 50, alleged State Farm failed to pay sufficiently after her Malibu property was "severely damaged" in the 2018 wildfires, leaving her to cover the repairs out of pocket while living in rental accommodation.
On Monday, the jury found the company's failure to pay policy benefits, claiming the home had only endured residual smoke, was "unreasonable and without proper cause."
READ MORE: Shannen Doherty on Stage 4 cancer: 'I'm just trying to live the best I can'
"This should send a message to institutions that they should not forget they are dealing with human beings," her lawyer told People after the verdict was confirmed.
The verdict comes 18 months after Doherty publicly revealed she had been diagnosed with stage 4 breast cancer in February 2020.
READ MORE: Shannen Doherty says cancer battle is 'part of life at this point'
"Instead of living out her remaining years peacefully in her home, Ms Doherty remains displaced and battling with her insurance company," her lawyers said in court.
According to a TMZ report from May 2020, State Farm accused Doherty of leveraging her diagnosis to "garner sympathy" while the lawsuit was underway.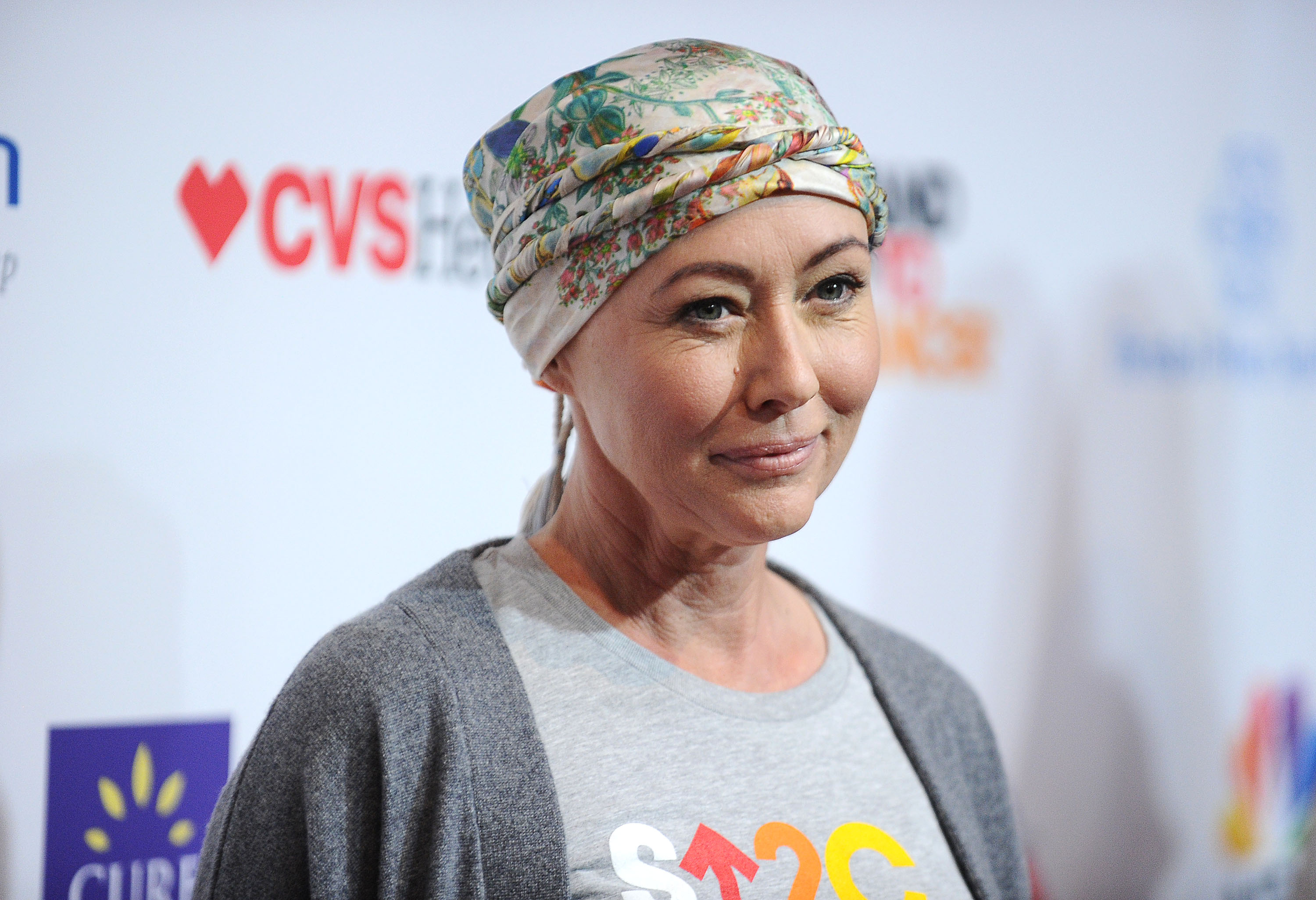 "[Doherty] improperly claims she is entitled to have her entire home rebuilt at a cost of $2.7 million because she has breast cancer and Chronic Obstructive Pulmonary Disease," the company reportedly said at the time.
Responding to the outcome of the lawsuit this week, State Farm said it would consider appealing the verdict.
READ MORE: How a Brisbane couple with an age and income gap spend their cash
"We empathise with Ms Doherty's health and wish her the best," the company told People in a statement.
"We are disappointed by the jury's decision and respectfully disagree with it. We will explore all available legal options, including appealing the verdict."
https://www.instagram.com/p/CT2i_N-v0Hd/
The amount awarded to Doherty covers the damage to her house and property, as well as emotional distress and legal fees.
The actress, who rose to fame in the '90s with her role on Beverly Hills 90210, appeared on Good Morning America on Monday, speaking about the reality of life with terminal cancer.
"A lot of people who get diagnosed with stage 4, they sort of get written off," she said, speaking about why her work feels even more fulfilling now.
"it's assumed that they cannot work or they can't work at their full capacity, and that is not true. And that is something that I would really like for people to stop assuming, and give us a chance to prove them wrong."