Kris Jenner has not been saved by the bell, but by her granddaughter Stormi, who managed to interrupt an interview in the middle of a pointy question.
While being interviewed by CNN TV hosts Andy Cohen and Anderson Cooper, Jenner was all smiles, until Cohen probed her about her daughter Kim Kardashian and SNL host Pete Davidson's new relationship.
READ MORE: Miley Cyrus recovers seamlessly from awkward wardrobe malfunction on stage
"You know everyone is talking about Kim's new relationship with Pete Davidson, have you had the chance to spend time with them? How are they as a couple?" Cohen asked.
The relationship between Kim and the SNL host has been one of the hottest celebrity topics, with the pair making things official in November 2021.
But while he posed his question, young Stormi, daughter of Kylie Jenner, quietly wandered into Jenner's frame.
"You have a visitor," Cooper pointed out.
Laughing, Jenner seemed relieved to have a distraction.
Stalling, Jenner said: "That's little Stormi,". When the three-year-old climbed on her lap, Jenner laughed, "Oh, you sit right here."
READ MORE: Kim Kardashian and Pete Davidson's relationship confirmed one day after going Instagram-official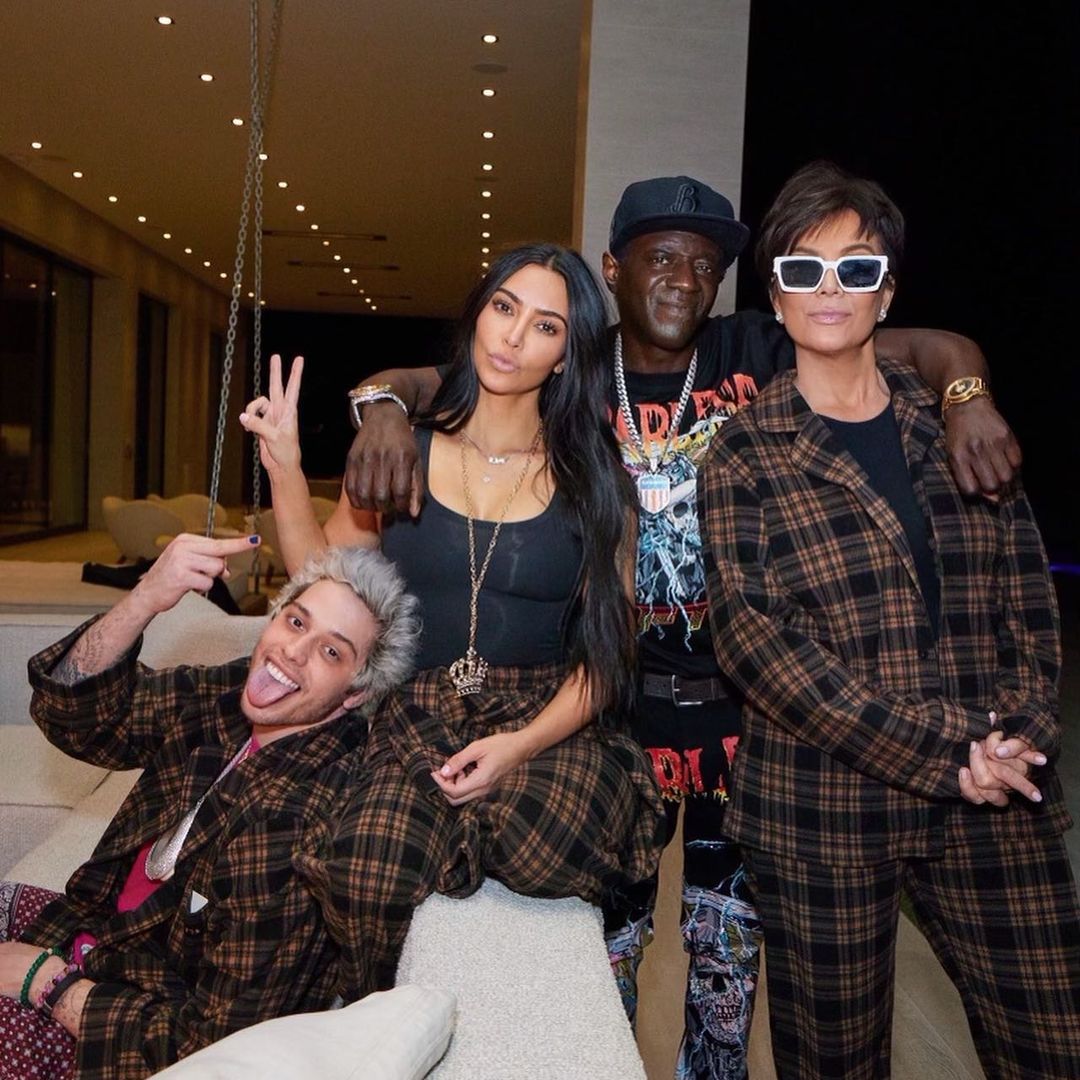 READ MORE: Australian comedian Adam Hills joins Daniel Craig and Spice Girl Mel B on Queen's New Year Honours List
She added: "Nice distraction! Good timing Stormi, perfect! Right on cue."
Instead of probing further, the hosts seemed to sense their interview would need to come to an end. Cohen and Cooper laughed, before saying a quick farewell.
"Kris Jenner thank you so much, have a great New Year," Cohen said before wishing Jenner and her family well for 2022.
A relieved Jenner cuddled close to Stormi before farewelling the hosts: "We'll be watching you guys, and watching the [Times Square] ball drop, thank you for having us and lots of love to you both."
For a daily dose of 9Honey, subscribe to our newsletter here