Counting down the days until Christmas just got easier, thanks to 9Honey Celebrity's movie advent calendar. 
We've selected 24 holiday films to get you into the festive spirit — from classic tales to feelgood comedies. 
But what exactly defines a Christmas movie? Does it need all the trimmings — trees, decorations, gifts?
Or does it simply need to feature tradition— Jesus, family, mass?
Well, according to some netizens the only real requirements are that the film is set during Christmastime, it explores holiday themes, and Christmas is part of the film's core narrative.
With that in mind, here's our pick of 24 Christmas movies that will help you countdown to Santa's arrival — and yes, Die Hard is one of them. 
DECEMBER 1
Die Hard (1988)
Each year it's hotly debated whether Die Hard is a Christmas movie or not. Well, the film may not be your traditional holiday flick, but it takes a place on Christmas Eve and that's requisite enough.
When NYPD cop John McClane (Bruce Willis) visits his estranged wife and kids for the holidays, he didn't think he'd end up at his ex's office party on Christmas Eve. She works at the headquarters of the Japanese-owned business that finds itself targeted by a group of terrorists mid-festivities. And with McClane the lone cop in the vicinity, he realises he's the only one who can save the day.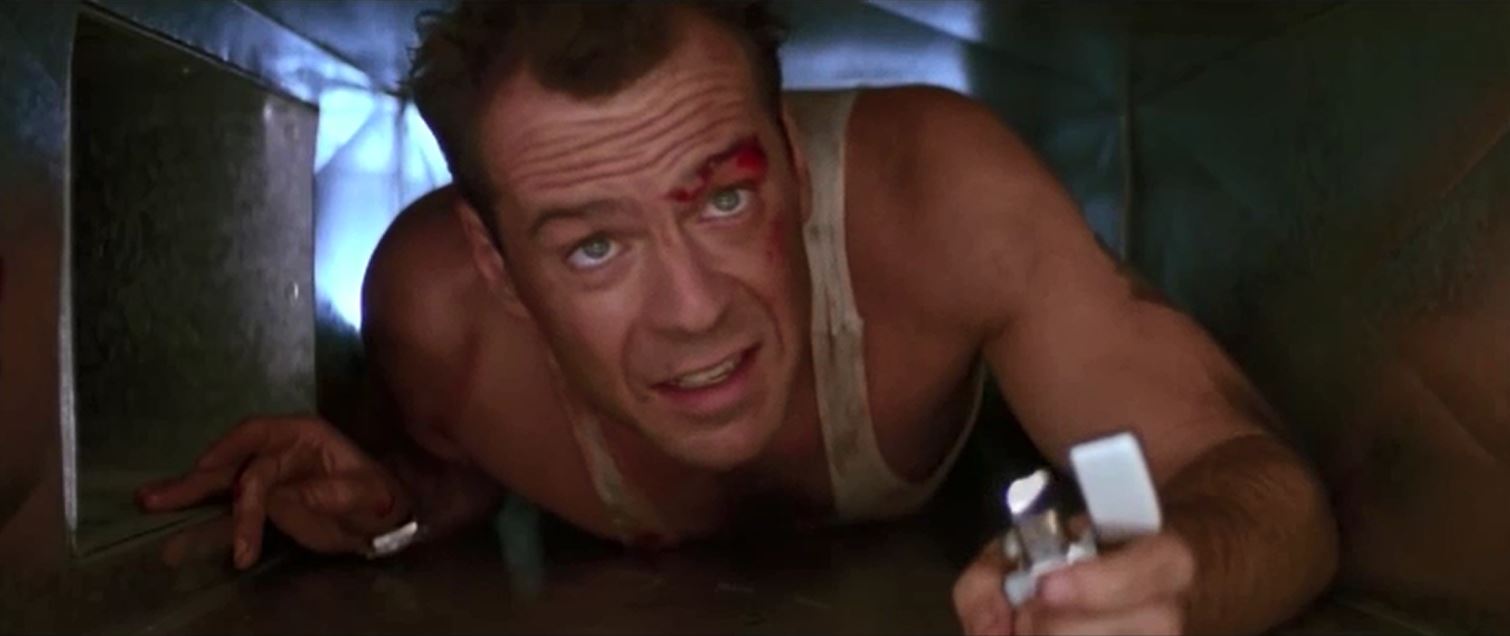 Santa may want to cover his ears when Willis births the now-famous line, "Yippee-ki-yay, motherf—er". It's hardly a Christmas catchphrase the big guy would approve of… Although he may get a good laugh from the juxtaposition of Christmas carols like 'Let It Snow' with certain action scenes.