A death in the family usually brings loved ones closer, but unfortunately for the Irwins it tore them apart.
When wildlife warrior Steve Irwin died in 2006, it was believed his extended family would stand united and carry on his legacy, together. But just 18 months after The Crocodile Hunter's death, his widow Terri Irwin and father Bob Irwin had a reported falling out.
Fast forward 12 years and Bob is no longer in communication with Terri or her two children with Steve, daughter Bindi and son Robert.
Let's take a look at what happened between Terri and Bob that caused the patriarch to quit the family-owned Australia Zoo.
Why did Bob Irwin leave Australia Zoo?
Bob Irwin left Australia Zoo in March 2008, just 18 months after the death of his son, Steve.
The plumber-turned-conservationist and his now-late wife, Lyn, established the Sunshine Coast wildlife park in 1970 when Steve was just eight years old. At the time, it was known as the Beerwah Reptile Park. 
Later in 1992, when Steve married American-born Terri Raines, the Irwins handed the newlyweds the park, which they renamed Australia Zoo in 1998.  
https://twitter.com/TerriIrwin/status/1223870032502906880
READ MORE: Terri Irwin remembers late husband Steve Irwin on the 28th anniversary of their engagement
In the wake of Steve's death, Bob and Terri reportedly had a falling out over the direction of the zoo. It was rumoured they were feuding because the patriarch was concerned Australia Zoo was being overly commercialised. This was believed to have sparked Bob's departure.
"Steve's ultimate passion, even from a young boy, was always for the conservation of Australian wildlife and its habitat. When [second wife] Judy and I move to our new property we intend to carry on with wildlife rehabilitation and conservation projects and therefore continue Steve's and my dream," he said in a statement at the time.
Australia Zoo also released a statement following Bob's resignation, in which it denied rumours of a feud.
"Bob is a gentleman of retirement age and we fully support and love him dearly. He has been through so much grief with the loss of his first wife Lyn and only son," read the zoo's statement. "These rumours [of a rift] need to end in respect to the Irwin family."
Bob — who lost Lyn in a tragic car accident in 2000 — has reportedly not spoken to either Terri, Bindi or Robert since his departure. 
What happened between Bob and Terri Irwin?
Reports at the time suggested Bob was banned from the wildlife park after an alleged argument with Terri. 
Bob confirmed rumours of a rift during an interview with Australian Story in 2008. On the program, he said it was in everybody's best interest that he stepped away from the wildlife park he helped build.
"I just felt that it was better for everybody concerned if I left Australia Zoo and Judy and I and all our friends were able to continue Steve's work the way I believe it should be done," he said.
"The problem I had was that the management and I didn't agree on certain aspects of Australia Zoo after Steve's passing… because most times I went into Australia Zoo, I would have a different sort of opinion with somebody… or I may have an idea and it would not be listened to."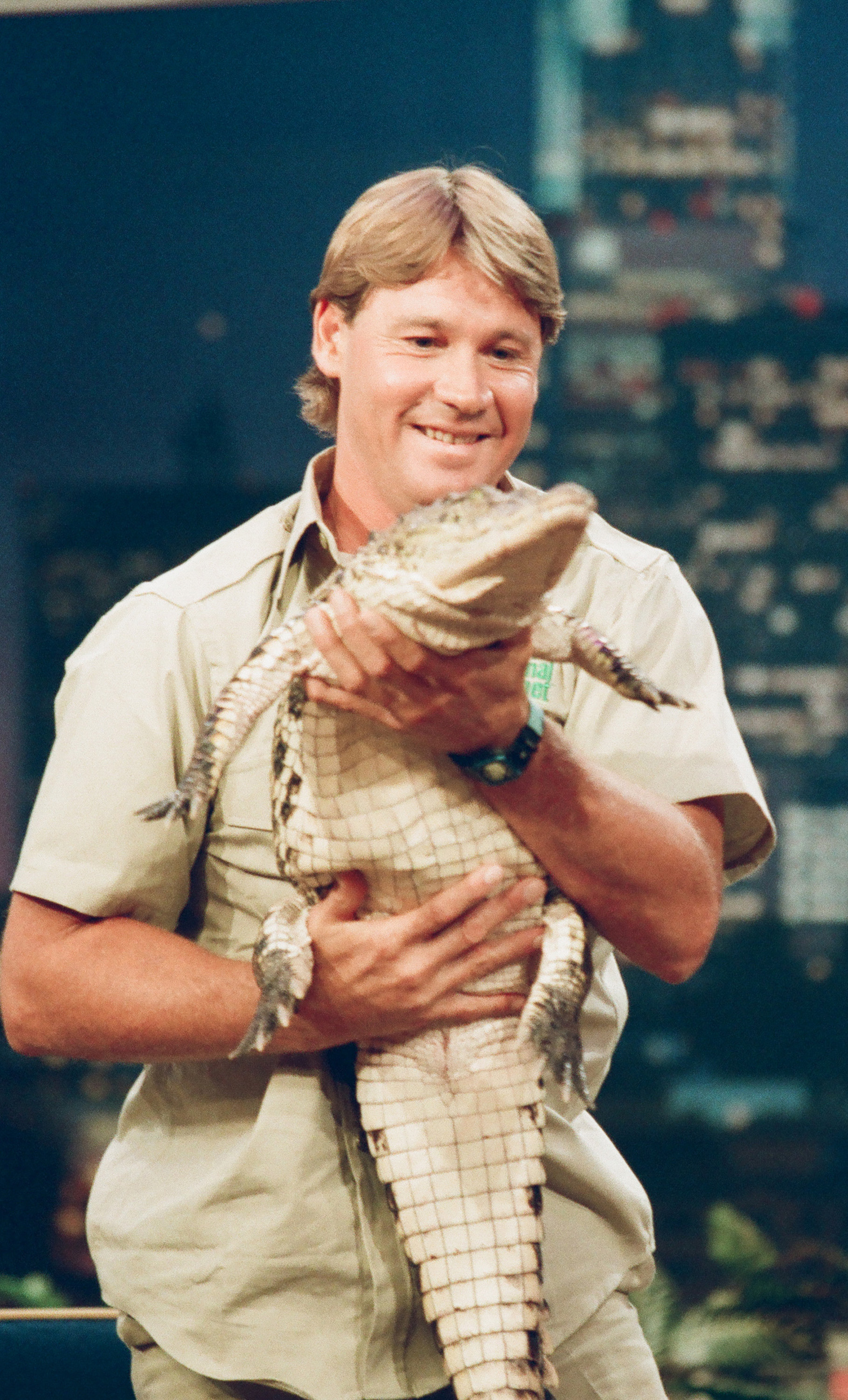 Did Bob Irwin attend Bindi Irwin's wedding?
Bob Irwin did not attend the wedding of his granddaughter Bindi Irwin and her fiancé, Chandler Powell, on March 25, 2020. 
The couple married at Australia Zoo — the very zoo Bob founded — hours before weddings across the country were limited to just five guests due to the coronavirus pandemic. Bob did not receive an invitation to the intimate ceremony, which only had Terri, Robert, Steve's best friend Wes Mannion, and the celebrant in attendance.
But even without the COVID-19 restrictions, it's unlikely he was welcome at the event following a misunderstanding in 2019.
READ MORE: Terri Irwin recalls playful first meeting with late husband Steve Irwin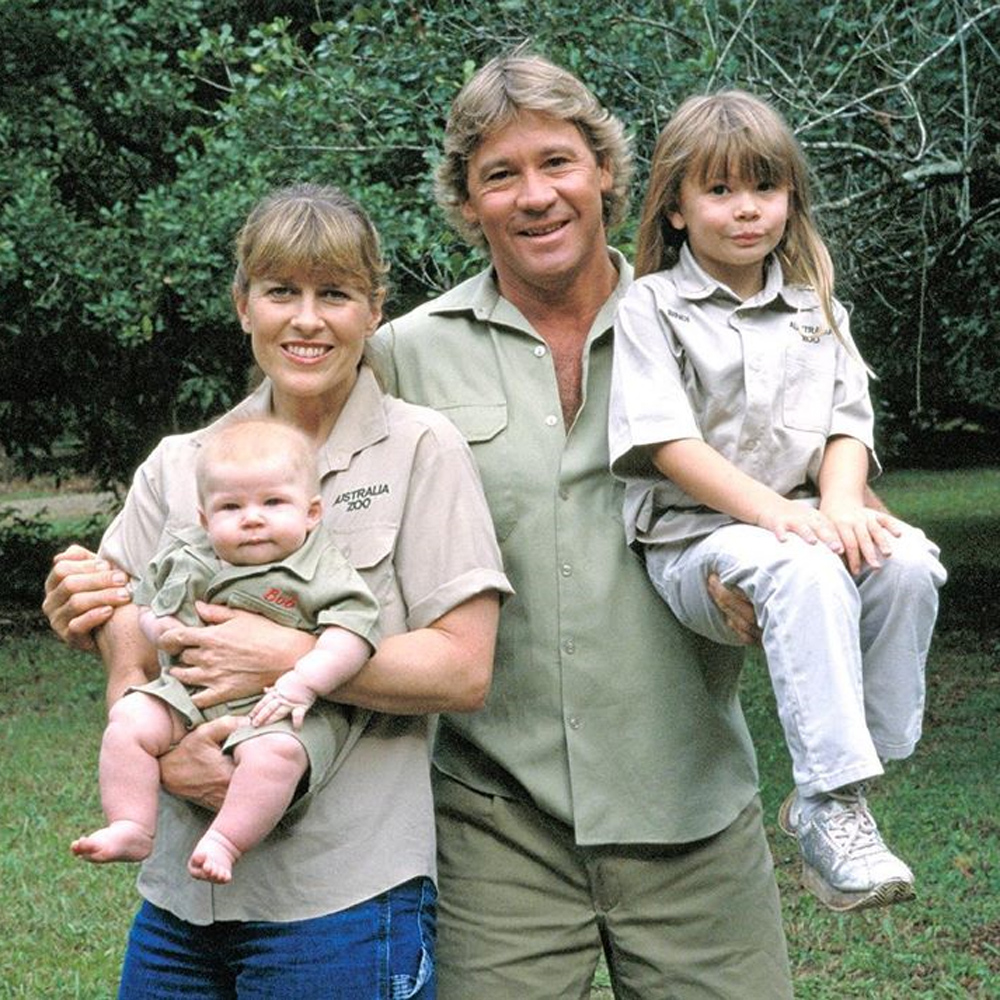 Shortly after Bindi and Chandler were engaged on her 21st birthday in July 2019, Bob said he was approached by a reporter at his Wattle Camp property in Kingaroy, Queensland.
The conservationist said he gave the reporter the silent treatment, which was interpreted as Bob not being happy for his granddaughter and turned into headline news. The grandfather immediately sent Bindi a personal letter to clarify any confusion, but he never heard back.
"Much the same as any other parent or grandparent, I would wish them all the best — which I do — and hope things go really, really well," Bob told the Courier Mail in September 2019. 
READ MORE: Bindi Irwin and Chandler Powell's relationship timeline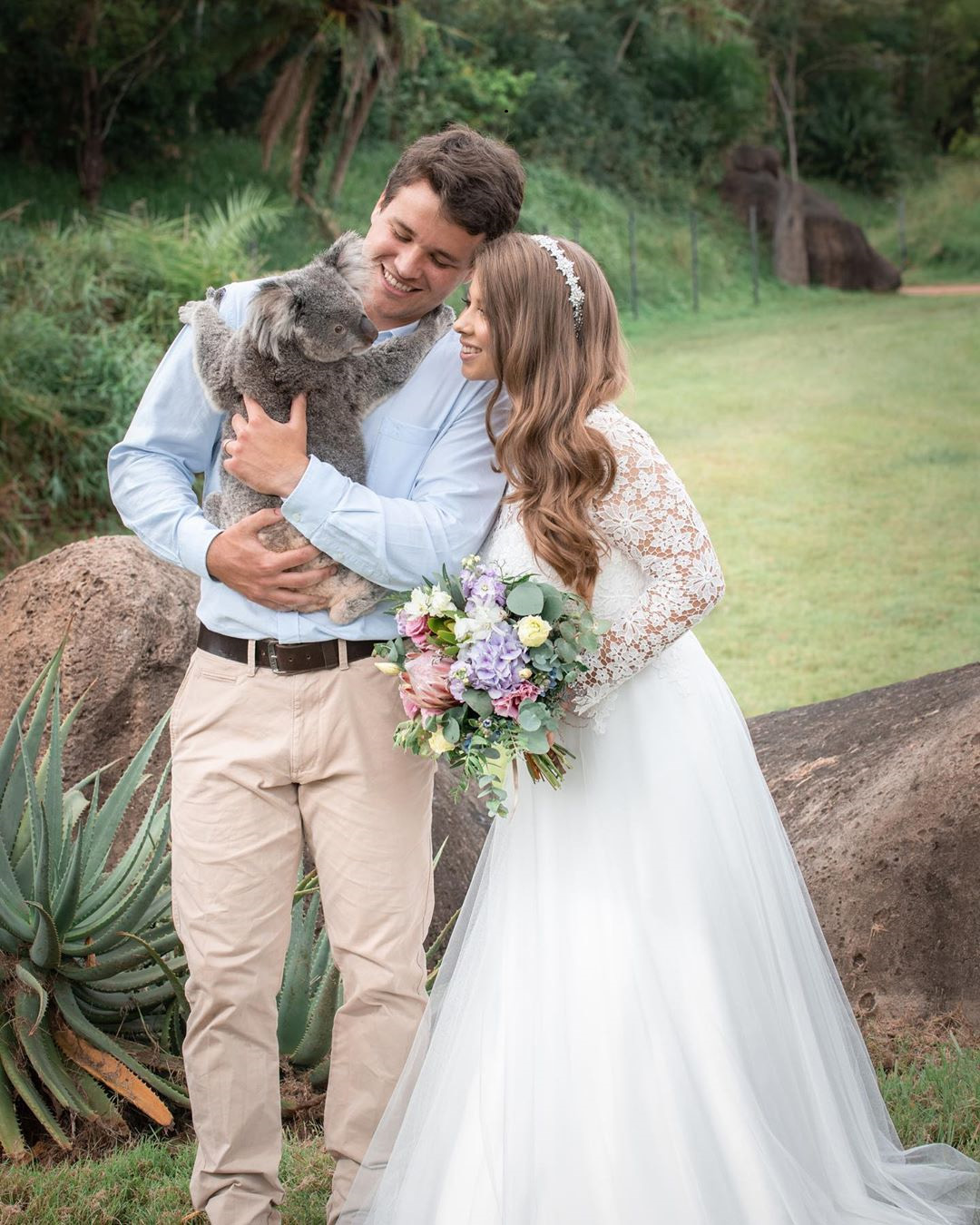 Has Bindi Irwin spoken publicly about her grandfather? 
Bindi Irwin touched on her estranged relationship with her paternal grandfather at the Australian Academy of Cinema and Television Arts Awards (AACTA) in 2015. 
Confirming the pair had not spoken since 2008, Bindi said on the red carpet, "Everyone deals with grief differently. When my dad passed away, he [Bob] chose to distance himself from everything that Dad loved the most. 
"At the moment we are really just respecting his wishes because he hasn't had anything to do with us for a long time, and he decided to take his own path. That's important, so good for him.
"There was one year where we sent birthday presents to him and he opened them up and he sent them back."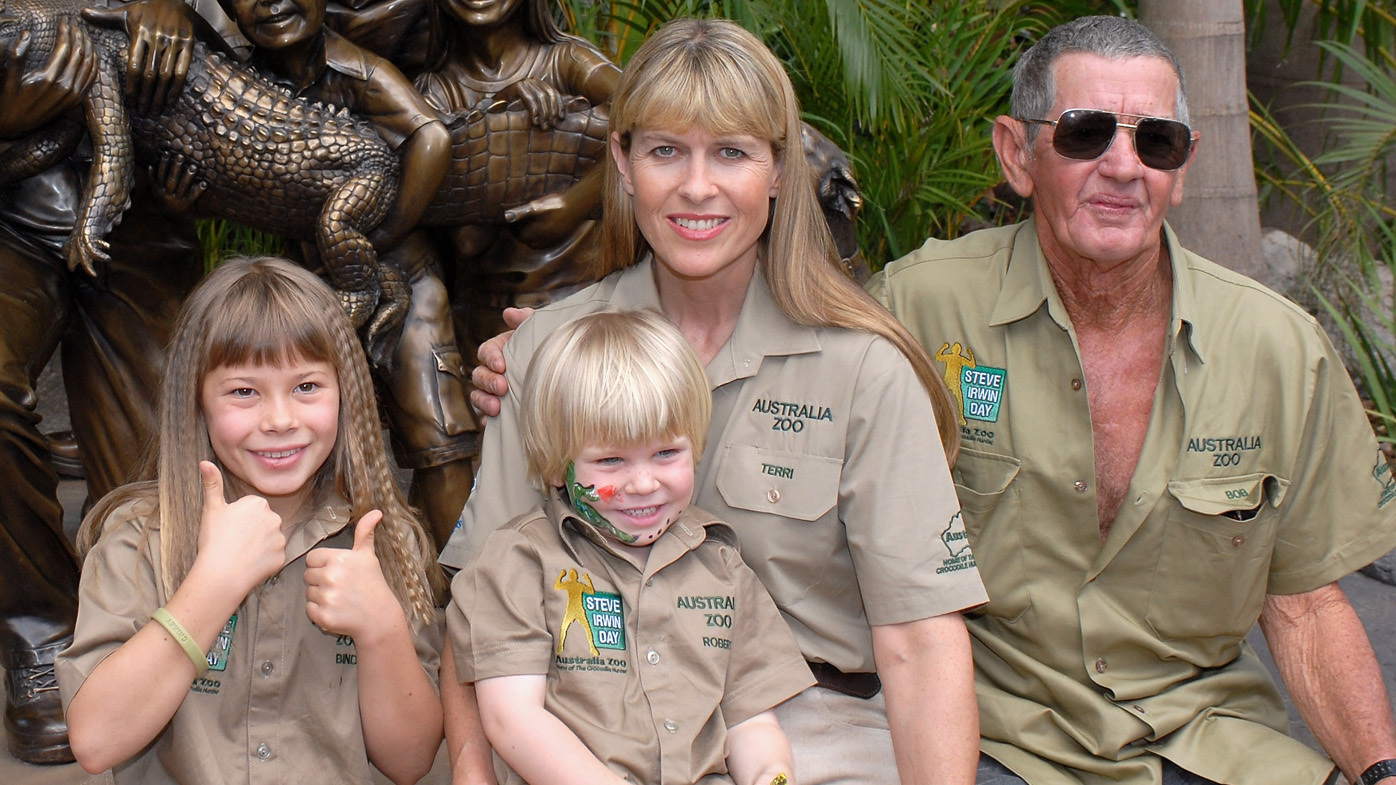 What is Bob Irwin doing now?
Bob Irwin and his wife, Judy, currently live at their 259-hectare property at Wattle Camp near Kingaroy, just three hours away from Brisbane. 
After leaving Australia Zoo in 2008, Bob founded his not-for-profit organisation, the Bob Irwin Wildlife & Conservation Foundation, through which he continued to campaign for the preservation of all wildlife and its environment.
In 2016, Bob released his autobiography, The Last Crocodile Hunter: A Father and Son Legacy, where he wrote about his heartbreak after the loss of his son.
"When the world lost Steve, the animals lost the best friend they ever had, and so did I. But he's still here with me and knowing that means that I am able to gain strength from him, and harness the same passion and drive that he and I had together," he wrote in the book.
"There are so many people who have been inspired and are still being inspired by Steve Irwin and that makes me feel really, really proud."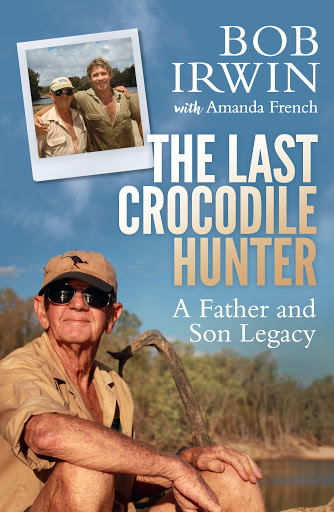 Bob announced his retirement in 2018, weeks after his 79th birthday. The retiree said he was closing his foundation as it was time to "pass on the baton", while revealing all existing funds would be donated to other wildlife conservation groups.
"Rest assured that while he is beginning to feel his age, he is well and in good spirits," read a statement at the time. "While wildlife and conservation will always remain Bob's driving force, he will no longer be making public appearances on behalf of the Bob Irwin Wildlife & Conservation Foundation.
"Bob is optimistic about the future of our planet because of your dedication to conserving our incredible wildlife and its habitats."